I'm supposed to be flying toward Fiji...

Last February, I booked my trip from Dallas to Suvasuva, Fiji... and the entire time all was well.  Until this morning, that is. I got an email mere hours before I'm about to depart, learning that the first leg of my trip has been pushed three hours later than my itinerary listed. That delay meant I would miss the second flight, which is the big one over the Pacific Ocean. Immediately I called the airlines to figure out what was going on, and was referred to the original company that provided this offer. The conversation was naturally frustrating, and took over an hour. They told me to get to the airport as quickly as I could and talk to the agent at the ticket counter. I wrote down all the new flight numbers as well as the necessary city change, grabbed my bags and drove to Dallas.
As soon as I got to the counter, the agent reported that my original bookings had not been altered and that she couldn't do anything for me. "It's a third party transaction, and we can't do anything. You must call them."  Technically, that should have worked, except for the fact that you have to work with people following a script, going line by line through the same procedure, eventually escalating you to the next department all the while your flight deadlne approaches. "Please hold for 3-5 minutes while we research this further" doesn't bode well. I was already told my trip was updated, but the airlines weren't informed.  Why? because this company (Justfly.com) says it takes up to 24 hours for the ticket to be reissued.  How on earth is that even possible considering we are all using computers to get things done, and what I'm needing is a new flight, new ticket and confirmation code... all of that is done in a few keystrokes. Especially when things go wrong, there's no way you can wait 24 hours for an updated correction!!
Being put on hold multiple times, you know what happened next. Dropped call. But even worse, the person doesn't call back, so I have to go back through the exact same routine again, working my way to the department that was supposed to help me.  At this point, the new flight I was going to take to San Francisco was no longer an option, and the connecting flight from SFO to Fiji wasn't updated either. In the meantime, Roy is the guy that I'm talking to and I'm adamant that he not put me on hold again, because my Fiji trip hangs in the balance. Mentally, I'm already debating whether I should even go on this trip, or just stay home. Fiji Airways is brought into the 3-way call, and the helpful woman's voice tells Roy that Justfly needs to pay their fees to fix this problem. Roy sounds shocked, and tells me that *I* have to pay these fees.  What?!  No way, I didn't cause any of this mess, I paid for the entire trip last February and had a plan in stone until today's unpleasant news.
I should mention that I'm glad I wasn't booked on American Airlines because the news today reports 15,000 flights (bookings, I'm assuming) were canceled due to a computer error. Back to my situation...
Then Fiji Airways puts us on hold to see what she can do. Roy said nothing. The agent at the counter tried to be supportive despite not being able to help move things along.  Had I booked directly with the airlines, they would have definitely resolved this on the spot. Eventually Fiji Airways decides not to charge any fees, and tells me to fly to LAX and wait 24 hours for the next flight to Fiji. Before she can hang up, I hammer her with questions one last time because I just know the moment I hang up, everything that was said evaporates and I'm not willing to start at square one again. Then I ask Roy "are you still on the line?" and he replies he is. The woman from Fiji Airways chuckles in surprise since he's been dead silent for at least 25 minutes. I'm told everything will work out, although I'm literally losing an entire day of my trip, and I have to pay for a night in a hotel in LAX - which I still think is unacceptable. I hung up, approached the ticket counter and got my bag full of SCUBA gear checked. At this point, I've been in the airport for over two hours already and all I've done is get my ticket so far; time to head to TSA. I'm Pre-Check, so I breezed through and was at the gate with a cup of coffee and waited 2.5 hours for my flight to LAX to board.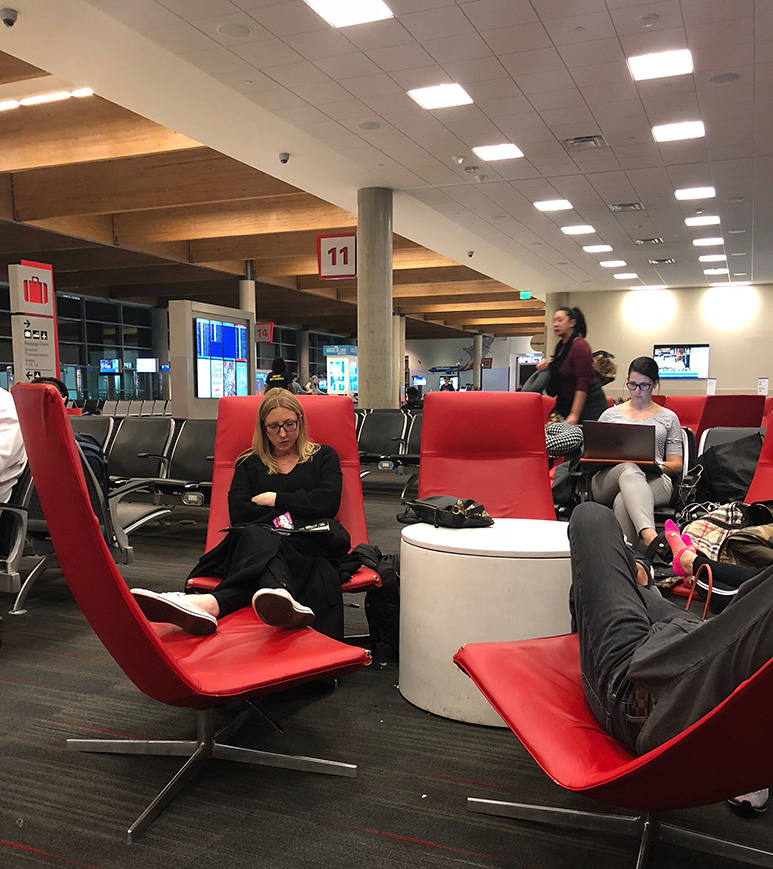 The flight was uneventful, I slept through most of it. I've always guesstimated we fly at 500mph, and turns out I was close, but I never thought about how cold it was out there at altitude though.  Brrrr.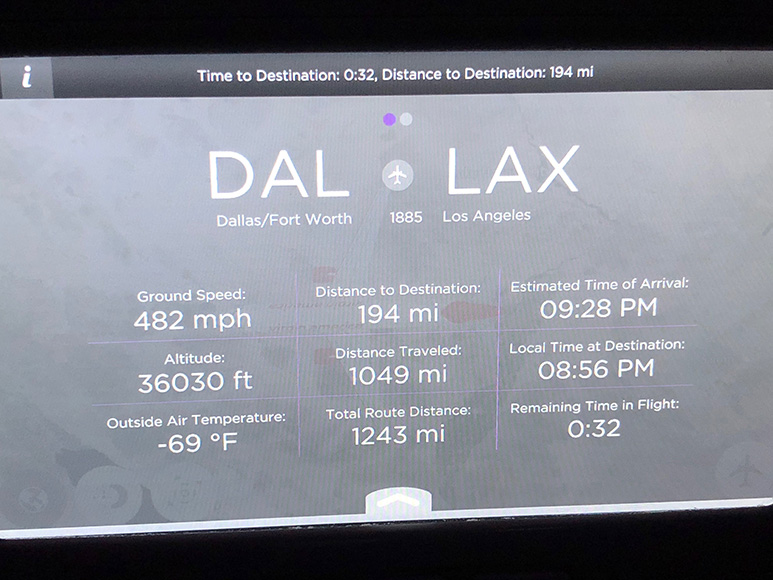 We landed. After retrieving my suitcase, I googled a nearby hotel and am in my room now. It's good enough for a night, but it's a shame that I'm wasting one of my days sitting in L.A. while my group is already there in Fiji diving without me. The header picture came from my buddy Wes who's already enjoying the sights.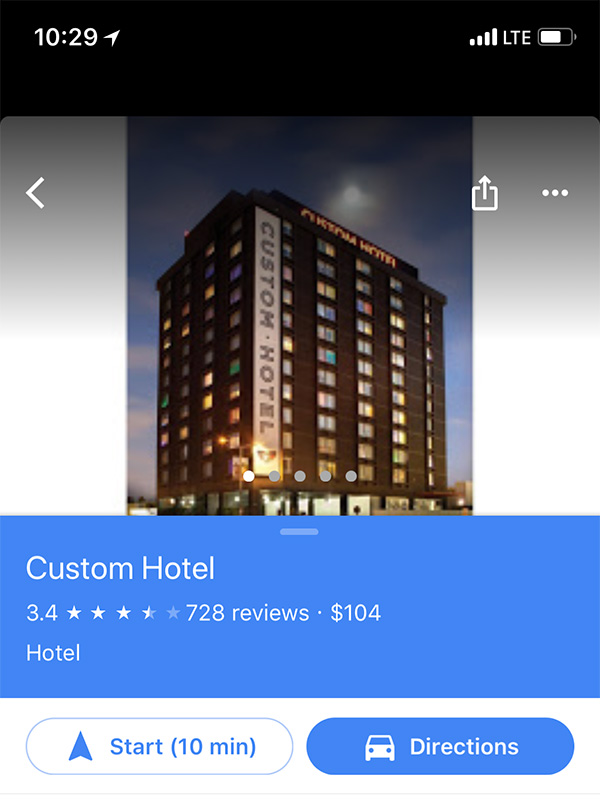 Despite being on the west coast, the flight to Fiji is still a long one. I'm departing at 9:00pm Friday and will arrive 8:10am on SUNDAY. That's travel time as well as time zone changes, but seriously that's crazy skipping a Saturday entirely. My friends are shifting things around so I can dive with them as soon as I land on Sunday, which I'm grateful for.  
I'll update the blog when I have more to share.