You know how you put off some tasks because they are going to take more time, or because they aren't easily accessible?  I'm not immune either.  I knew that my calcium reactor was in dire need of refilling, the carbon was used up, and the biopellets were consumed.  The skimmer needed a good cleaning too.  So I did all that, plus wiped down the inside of the sump, cleaned off the ATO sensor, and cleaned some of the flexible tubing.  
This time I filled the Biospheres' bag with saltwater to pre-soak them, and they sat waiting for about three days.  The benefit was zero floaters this time, and they immediately tumbled nicely in the reactor. Specifically, I used the packaging the biospheres come in, and filled it up with about 2 cups of tank water and put it somewhere safe where it wouldn't be toppled over.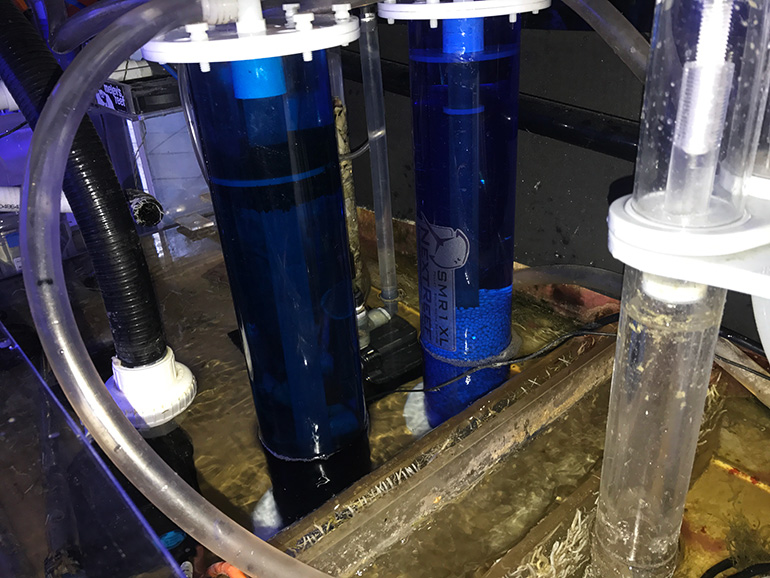 Tomorrow's look of the reef should be pretty clean with all the tune ups and the fresh batch of GAC in the reactor pulling out discoloration from the water.
This time I filled up that calcium reactor with some of the dead skeletons we saved from the reef reset.  They were soaked in tap water for days, rinsed rinsed rinsed and left to dry out.  I smashed the bigger chunks with a 24oz framing hammer I had, making them about the right size to fit my reactor. In that first picture, did you spot the fungia plate?  Talk about recycling. lol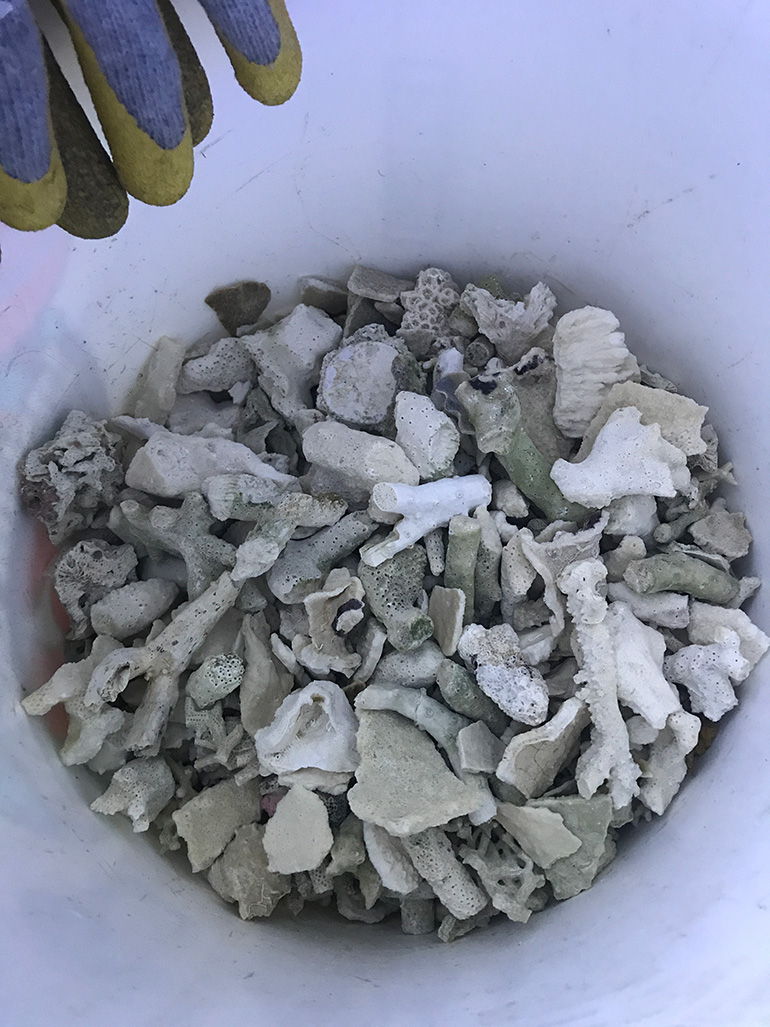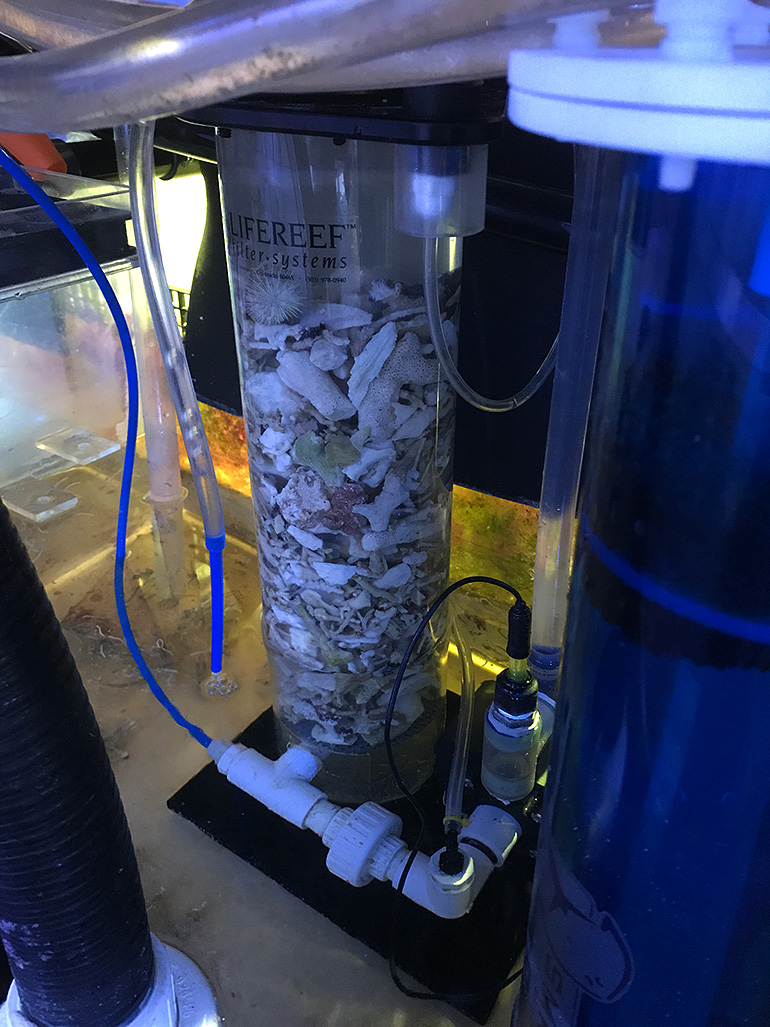 I mixed up another gallon of Magnesium (Magnesium Pronto) for the 400g. I dose 90ml per day until the gallon is gone, then after a few weeks I do it all over again. Mg is a little low currently, measuring 1200ppm.