A customer requested I build a fan bracket that fits her rimless sump, so I designed something different that the CNC could cut out. I also changed the order of gluing joints, and I think overall it's a nicer looking final product. This is a single fan holder, and a 120mm fan drops into that spot.  I usually build double fan brackets. Small 1/4" notches were cut to fit over the vertical walls of a rimless sump.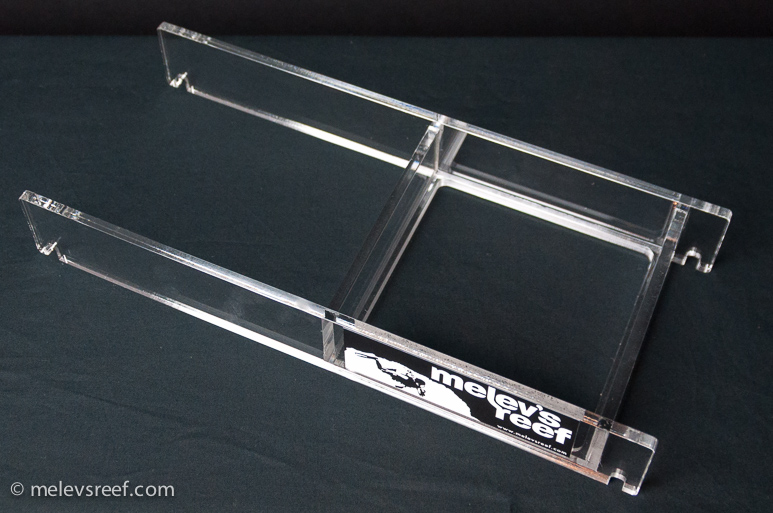 Fan trays are a custom-order part, and specific dimensions are necessary for the bracket to fit your existing sump. I usually need the inner width as well as the outer width of the sump, and pictures always help.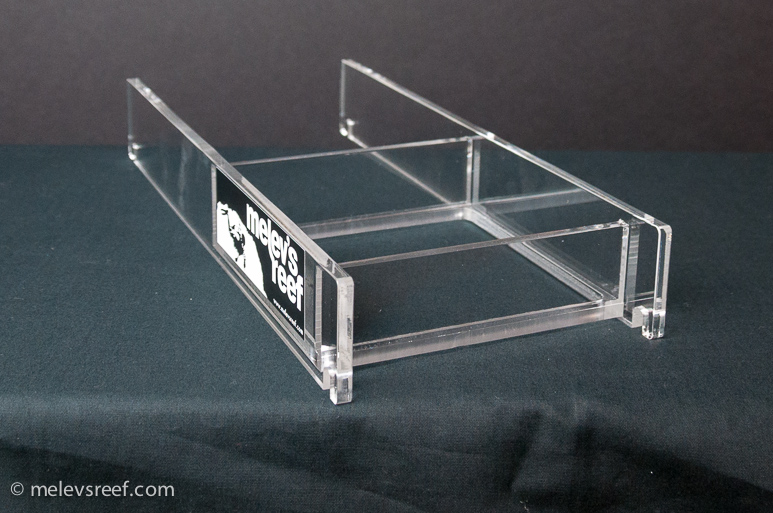 If you need 80mm or 120mm fans, I stock them. And can make the bracket you need for those to stay securely in place over your sump.
http://melevsreef.com/product/fan-tray-bracket
http://melevsreef.com/product/icecap-smart-fan