Dallas Comic Con - May 16-18, 2014

Dallas Comic Con moved to the Dallas Convention Center this year, and with it much more space for everyone to wander about.  The crushing crowds from previous cons weren't a factor, and it allowed everyone to walk around comfortably. The vendors hall was full of booths showcasing everything you can imagine, including figurines, toys, costumes, props, and of course tons of artwork and comic books.  
The fun part for me is getting the chance to meet a few actors from some of my favorite shows, and check out the cosplayers efforts. These people showcase their talent and imagination, and stay in character for the fun reactions they get. 
Here are a bunch of pictures from the three days in no particular order.  The highlight for me was meeting and getting a picture with Summer Glau as well as Gina Torres.  I only attended a couple of panels, but they were both excellent.  
A model showing her comic cover art.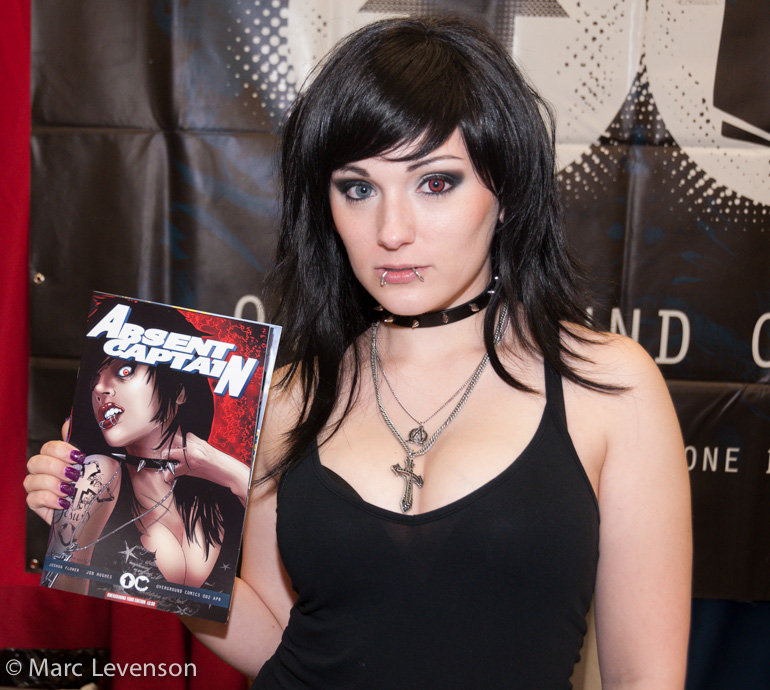 Tauriel, the archer from The Hobbit.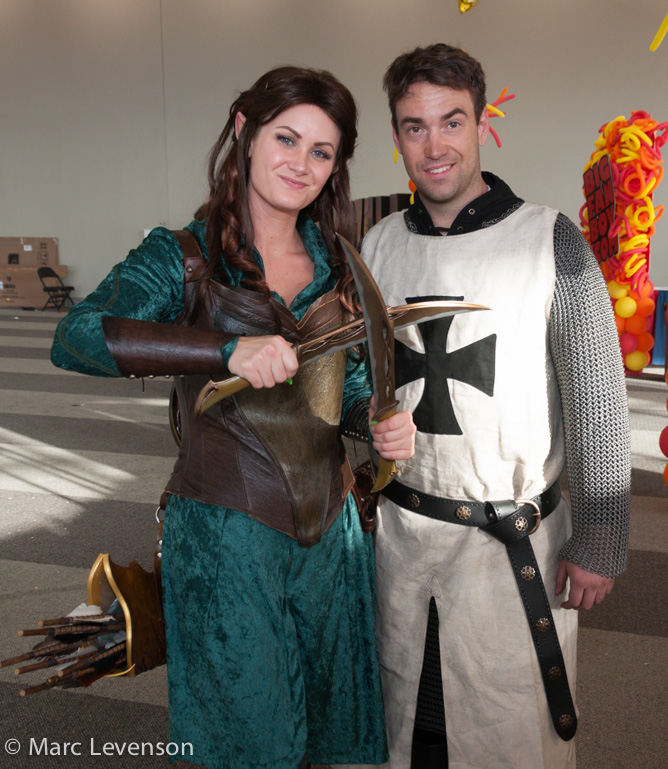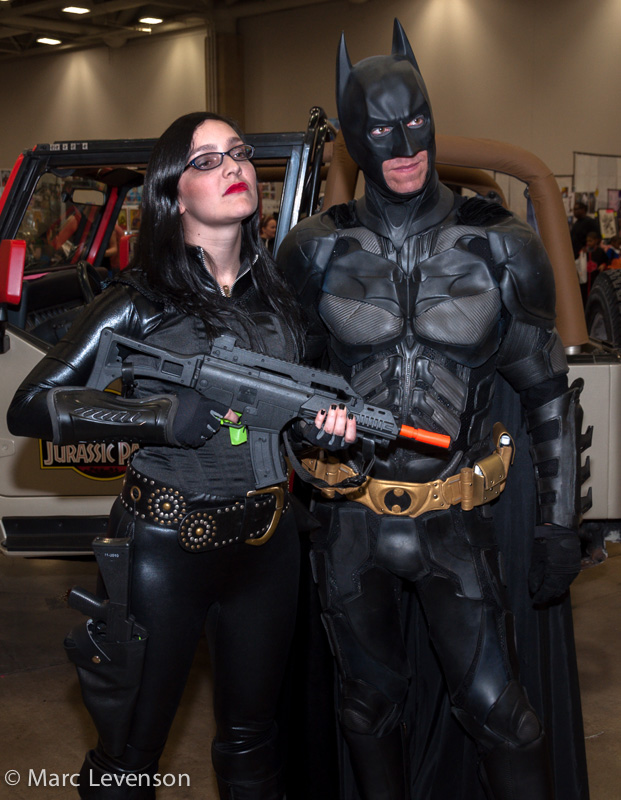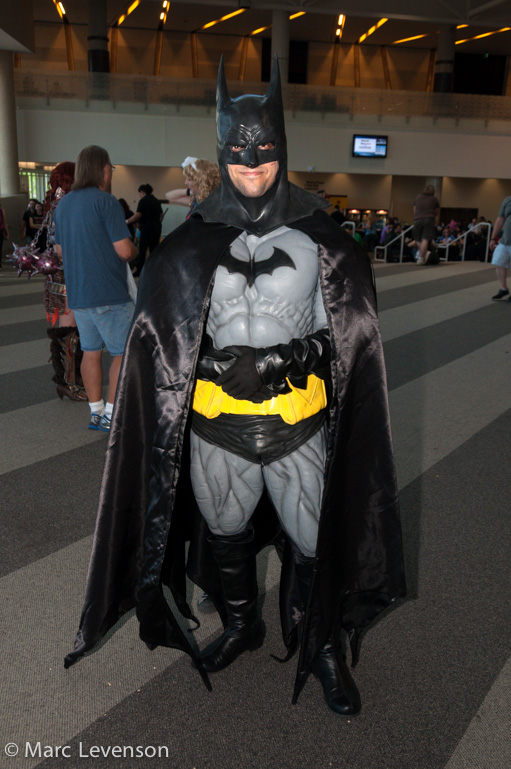 Batman talking to a young Clark Kent.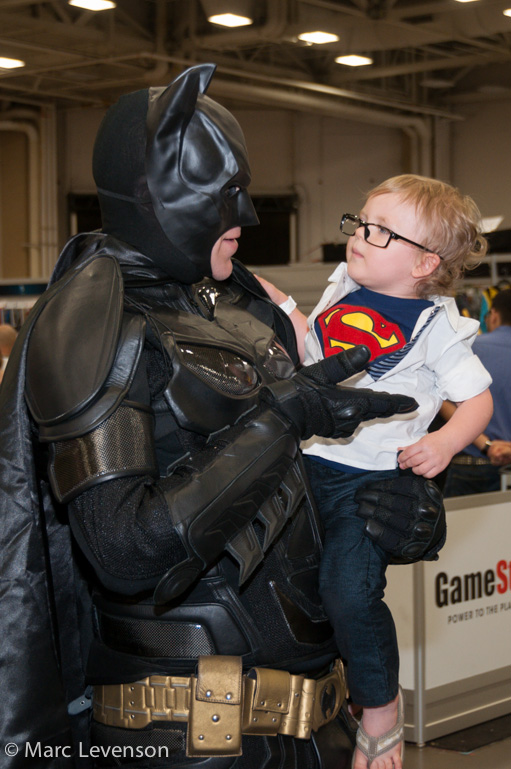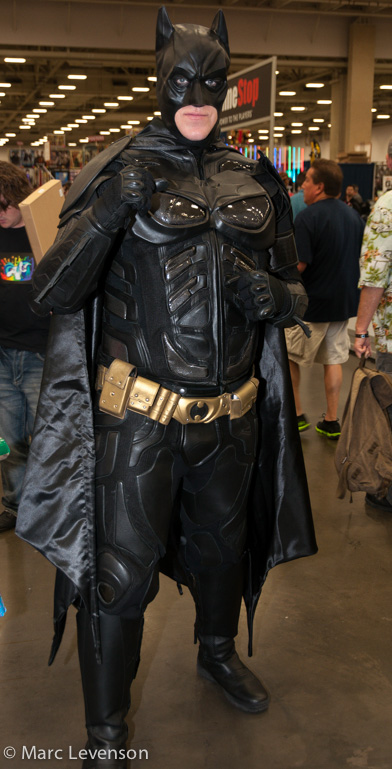 Beast and Dick.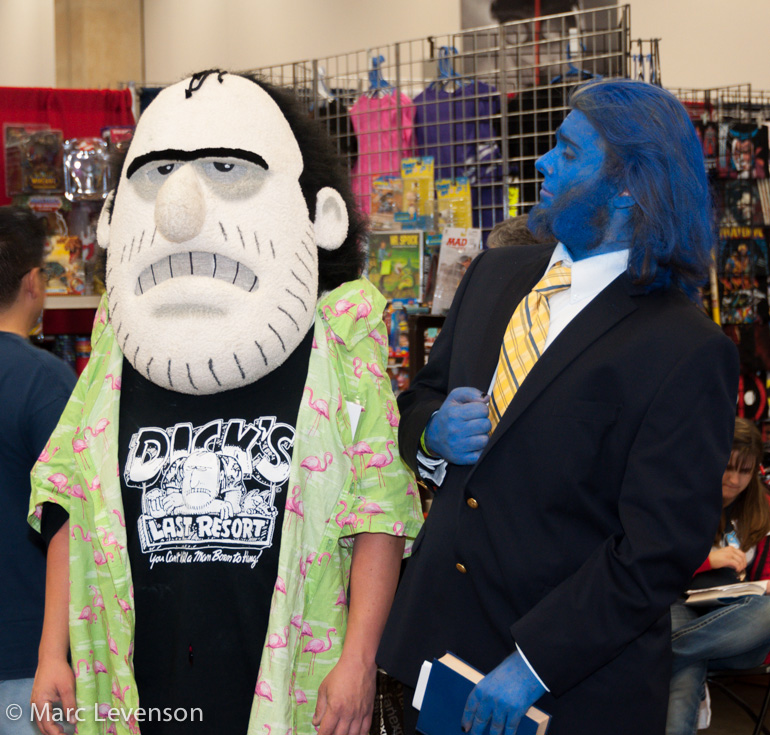 The steel fabrications from many different genres.  Minion on the left, and Big Daddy from Bioshock.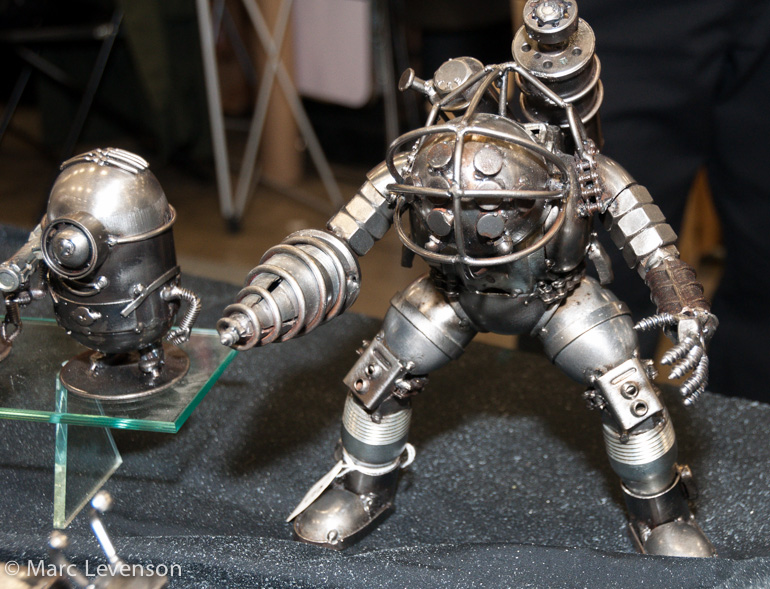 Black Cat on the right.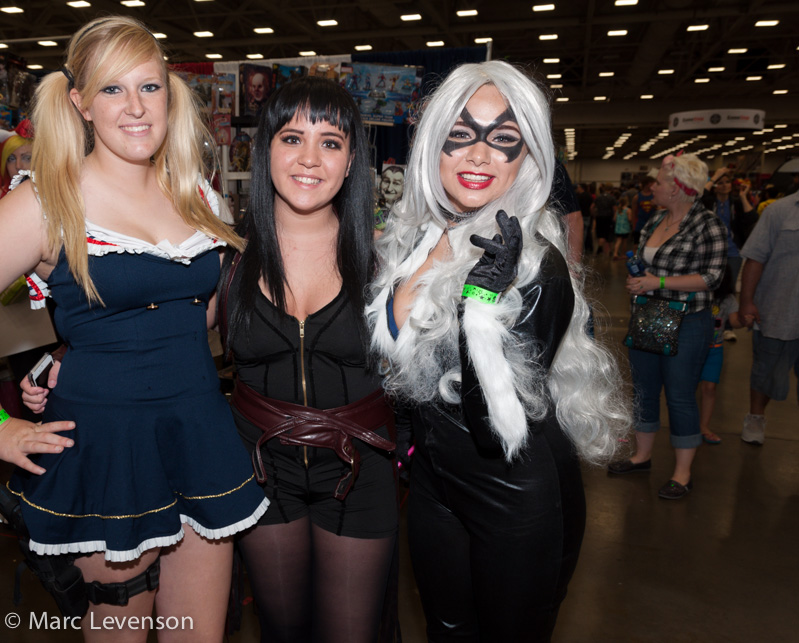 Dr Horrible and Captain Hammer.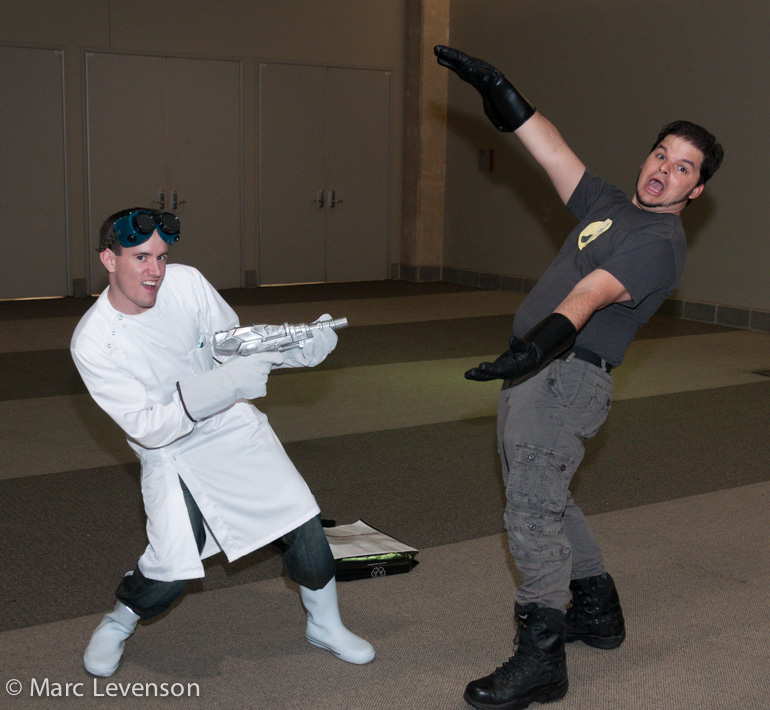 Kate Beckett and Richard Castle cosplay.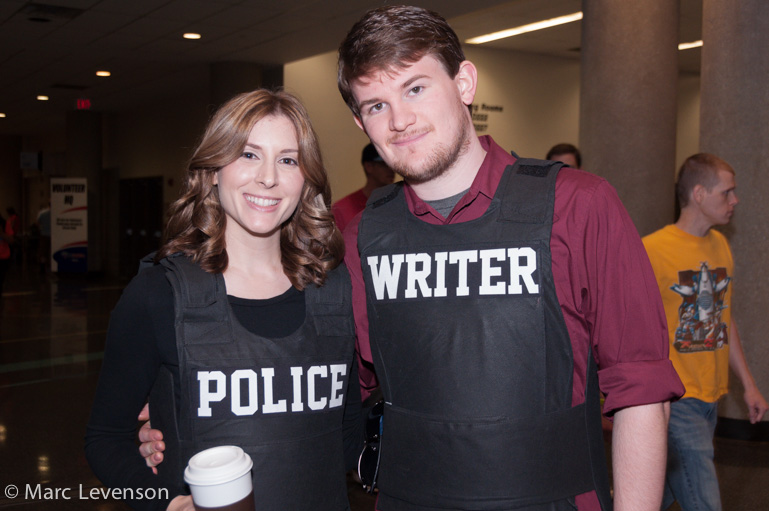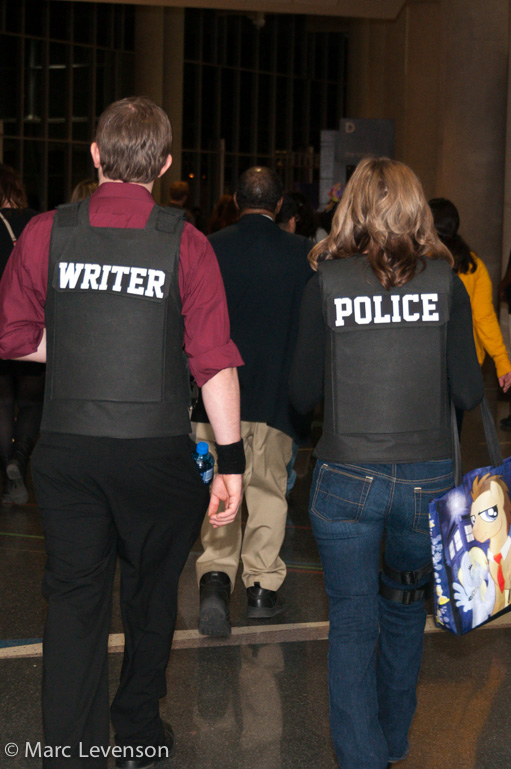 Dark Hour promoters.  The grey guy was very tall.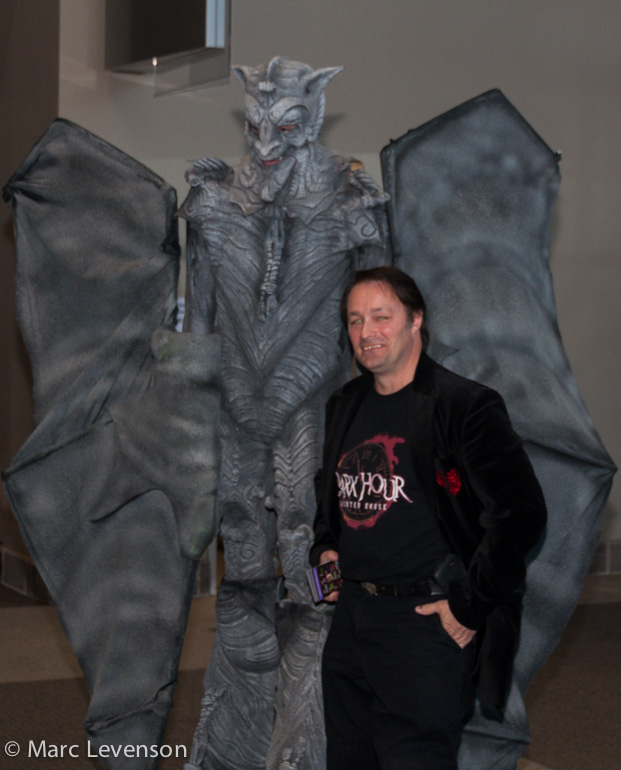 A Darth Vader backpack.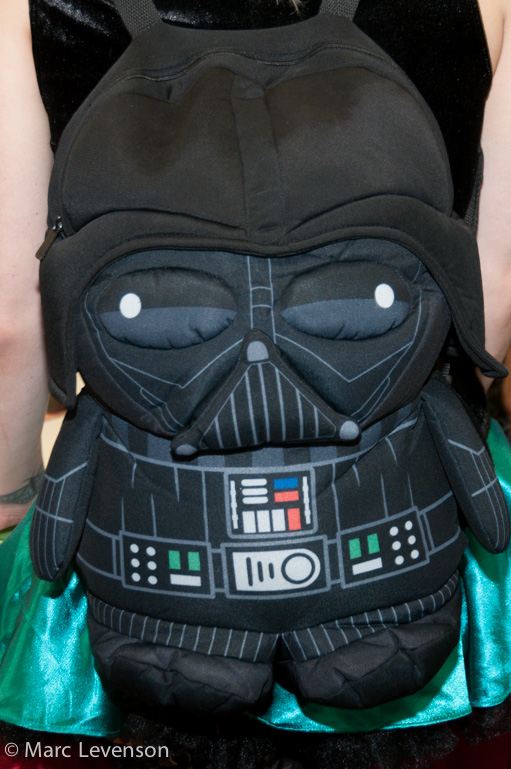 Deadpool was popular at this con.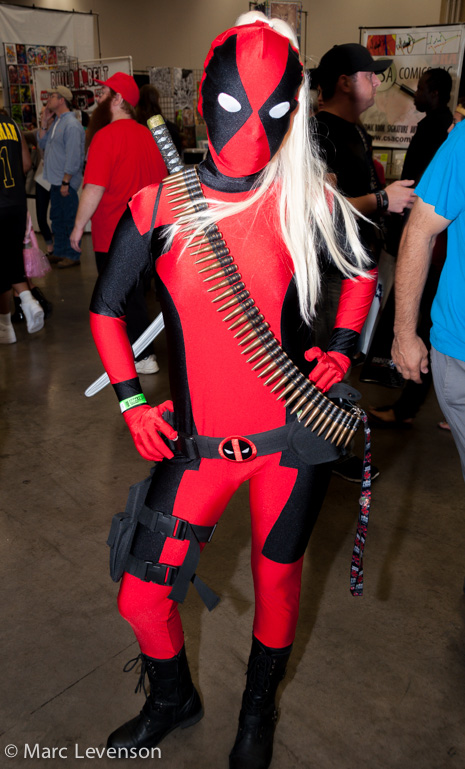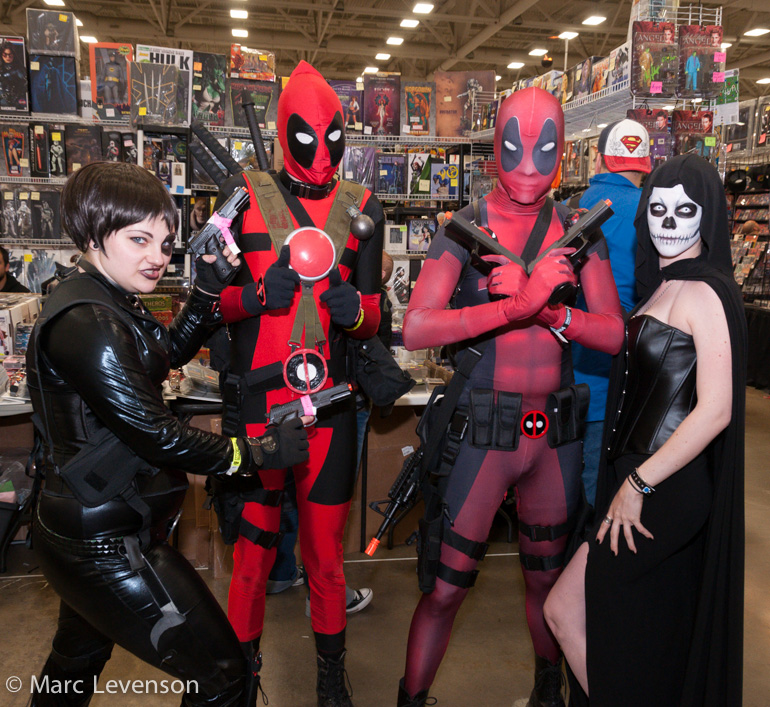 This girl cosplayed a character from Diablo 3.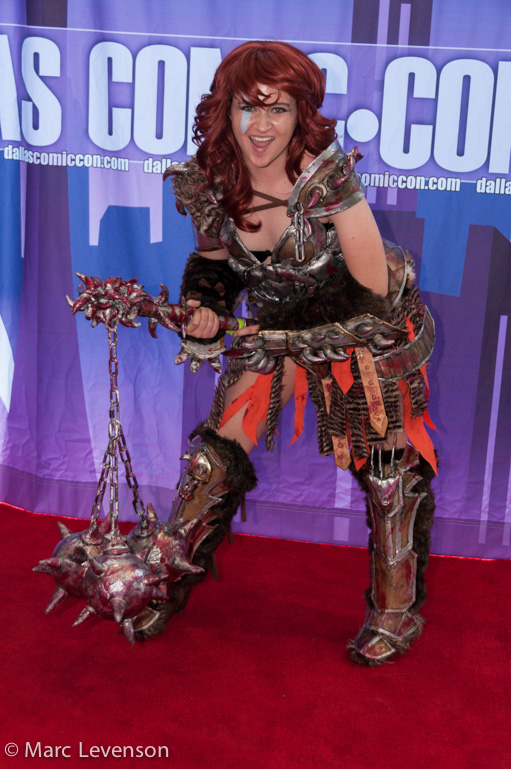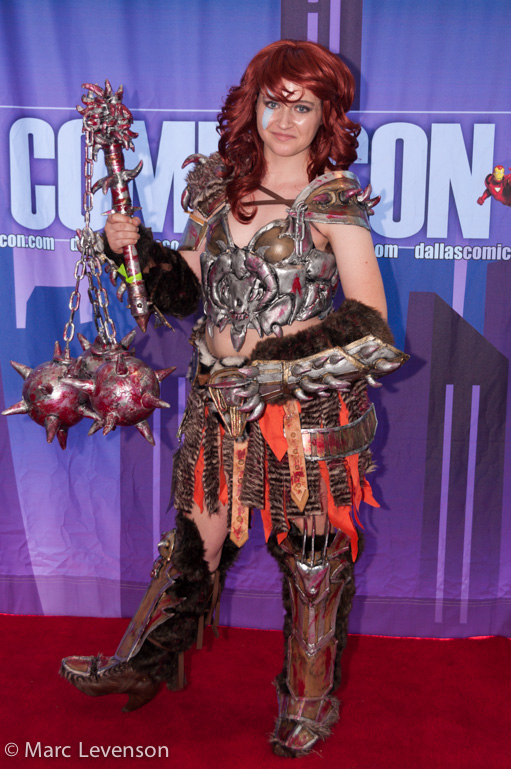 Enasni Volz as Harley Quinn.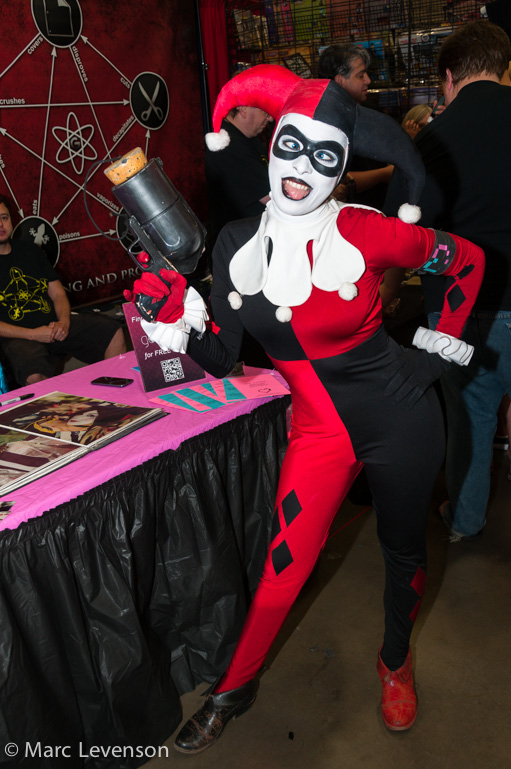 This scale model of the Enterprise was beautifully made.  Blinking lights and pulsing nacelles brought it to life.  The mirror under it allowed easy viewing of the main disk's underside.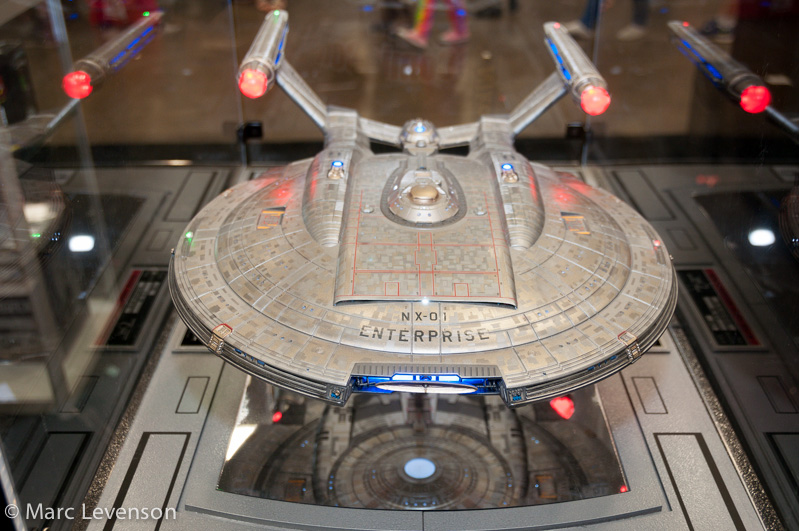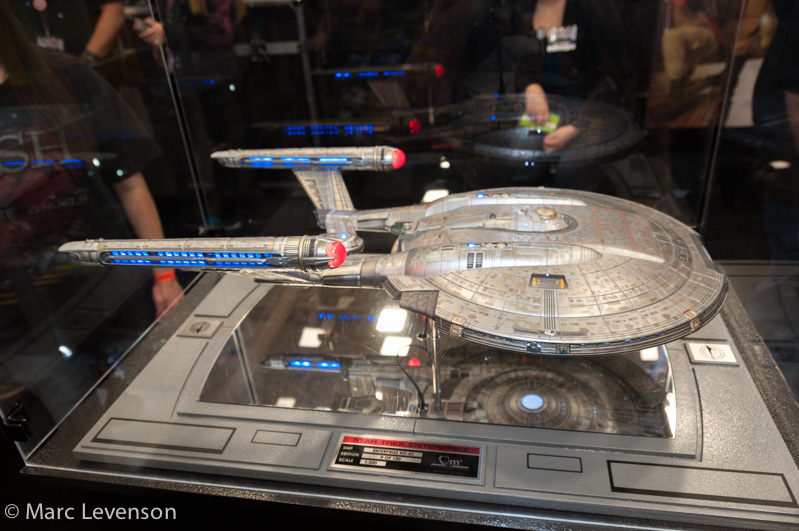 How about an Enterprise pizza cutter?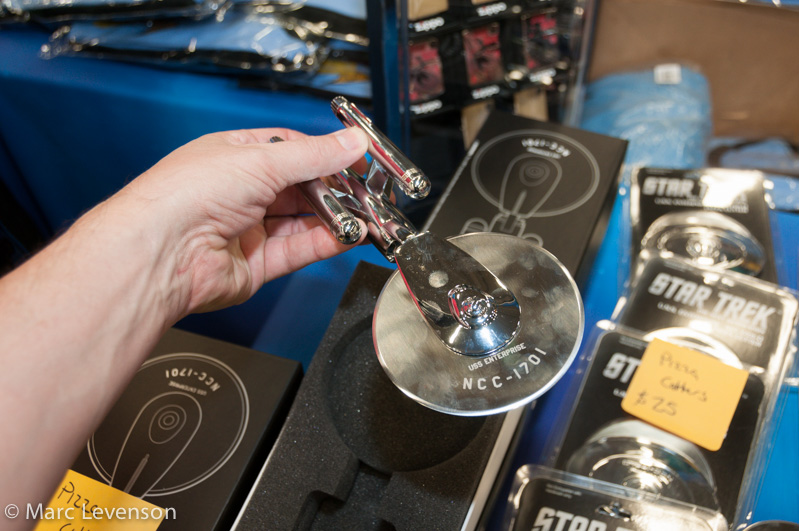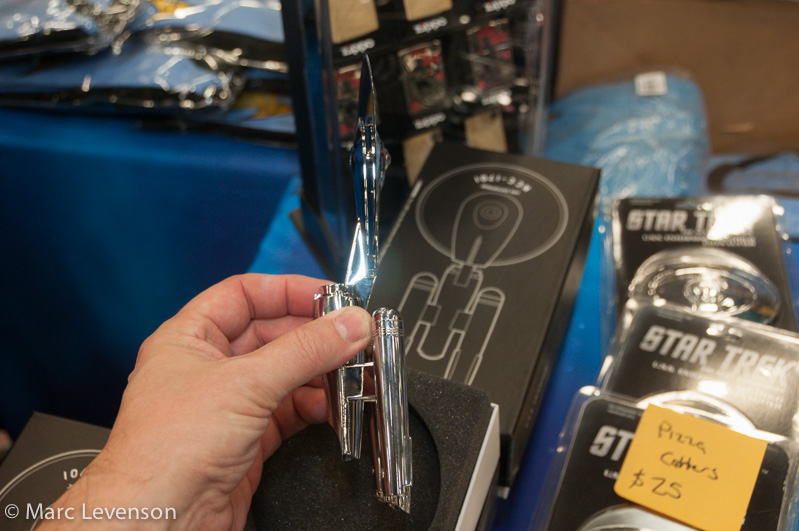 Body Painting from artists of SyFy's Face-Off.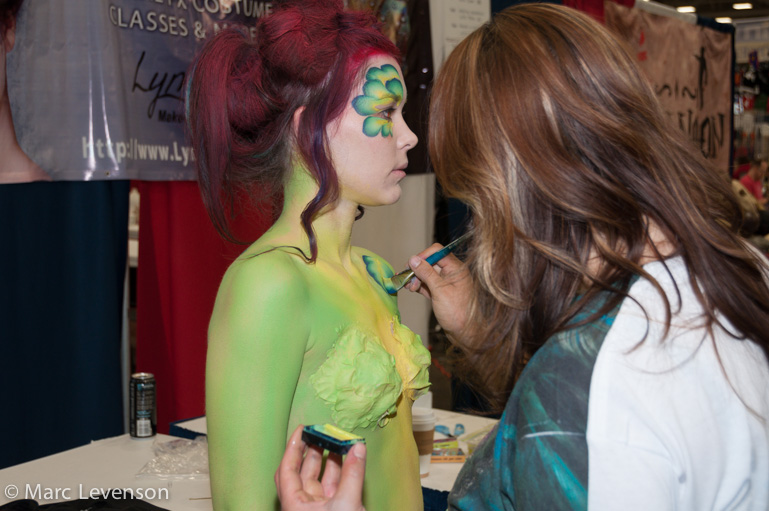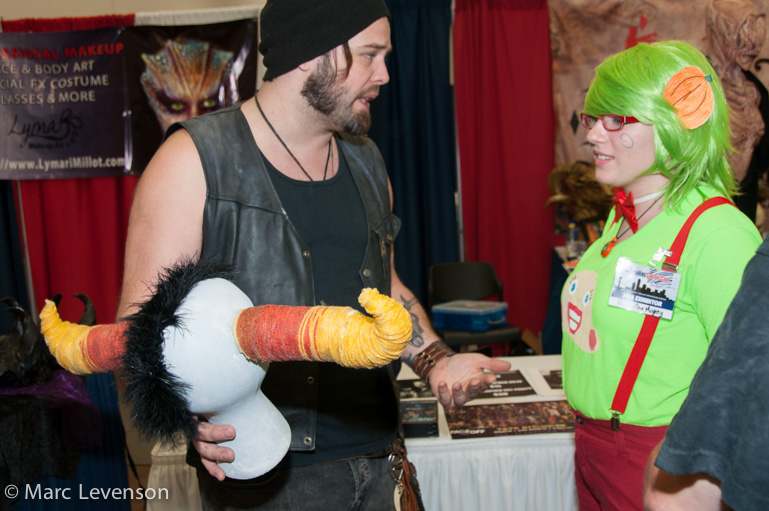 Black Cat and Silver Sable.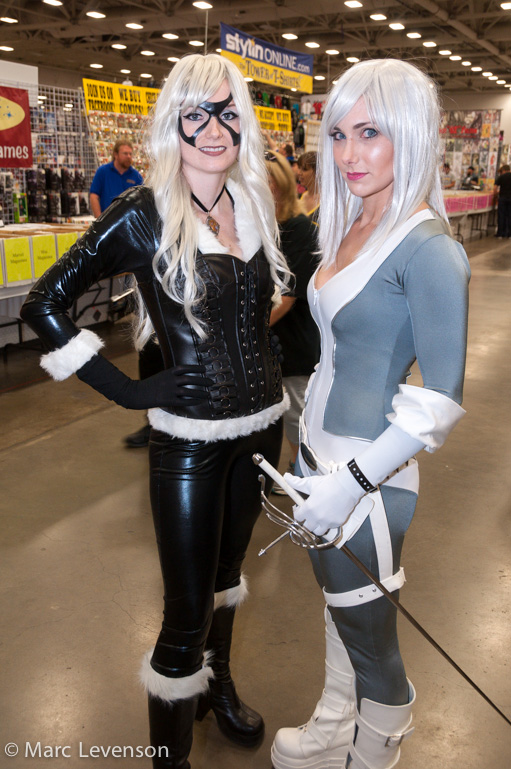 Venom vs Deadpool.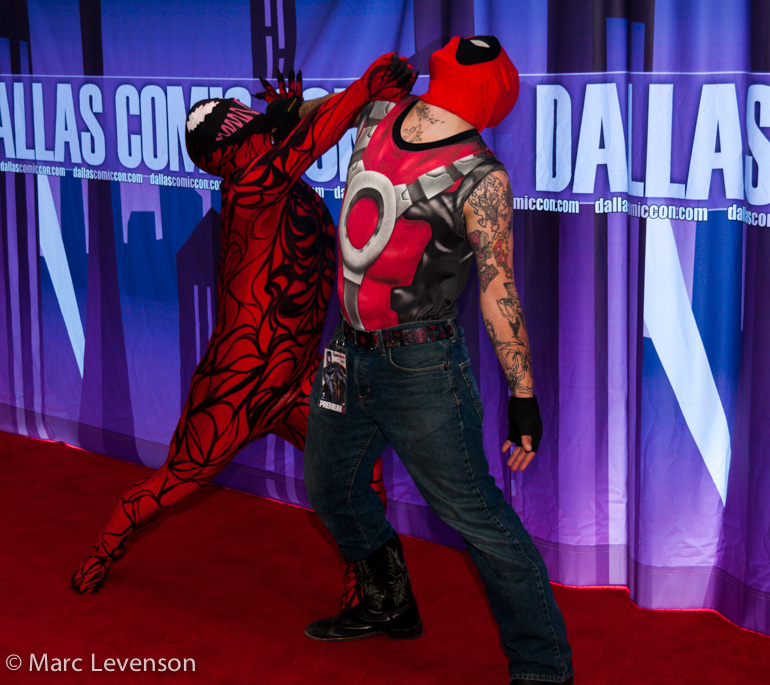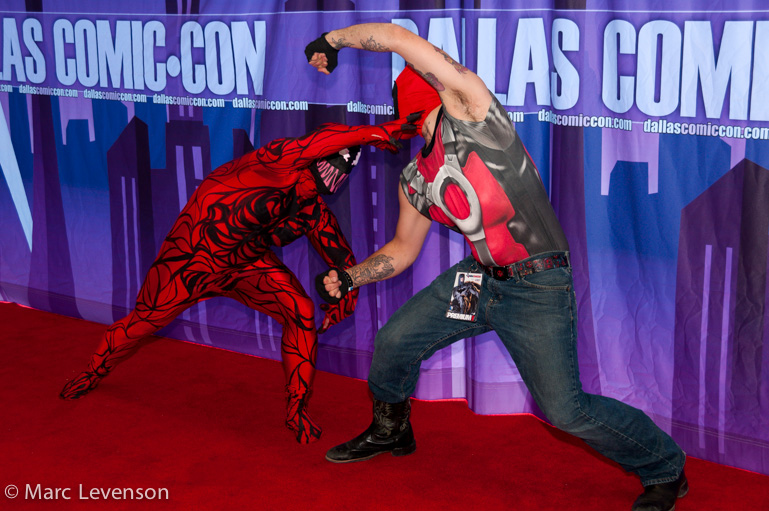 The almost-full cast of Firefly was an awesome reunion. 'Wash' was able to Facetime in for a minute as well. The hour-long story-telling Q&A session didn't last nearly long enough for the 6000 of us that were in the big hall. It was a blast, even when the pipe & drapes came crashing down on both sides of the stage.   
Here's the full video of it: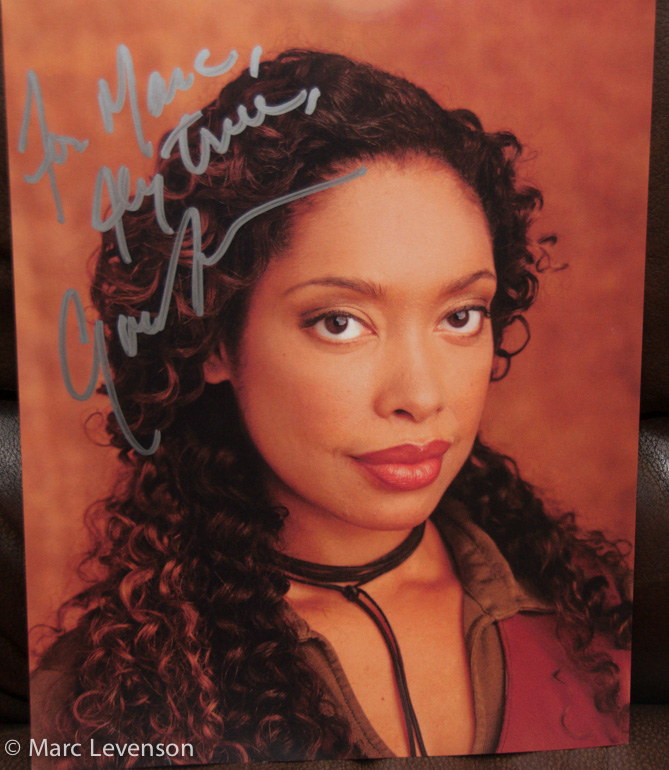 Marvel heroes relaxing.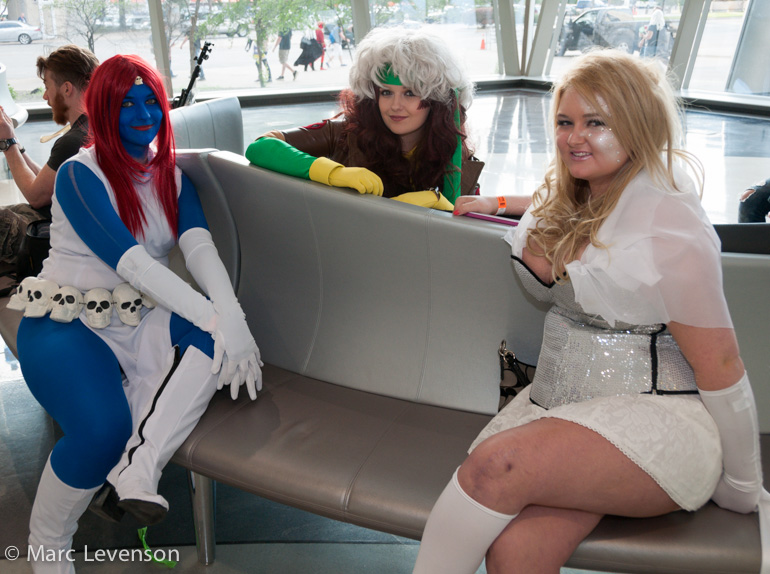 It's true, I do that all the time. ;)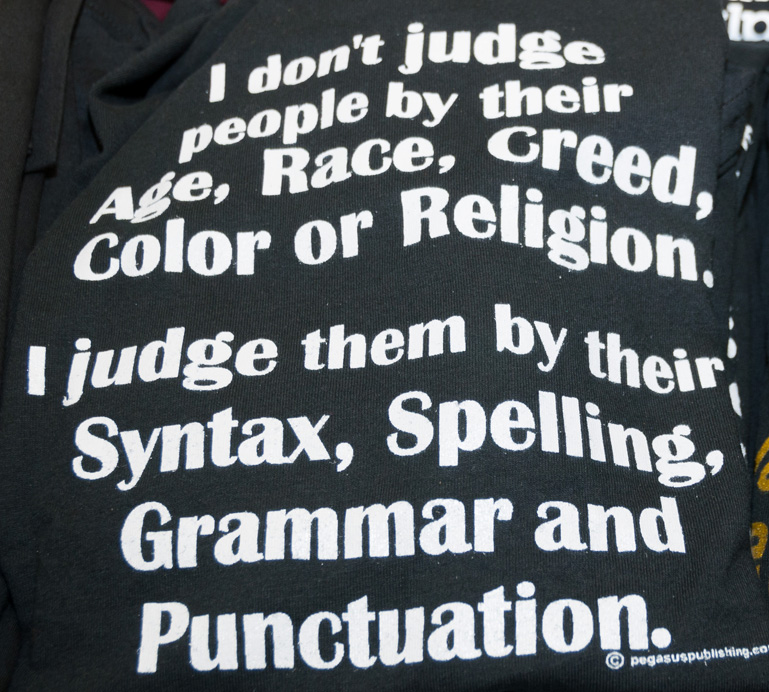 This awesome Calvin & Hobbes inspired Firefly shirt was super, so I asked her to pose for the camera.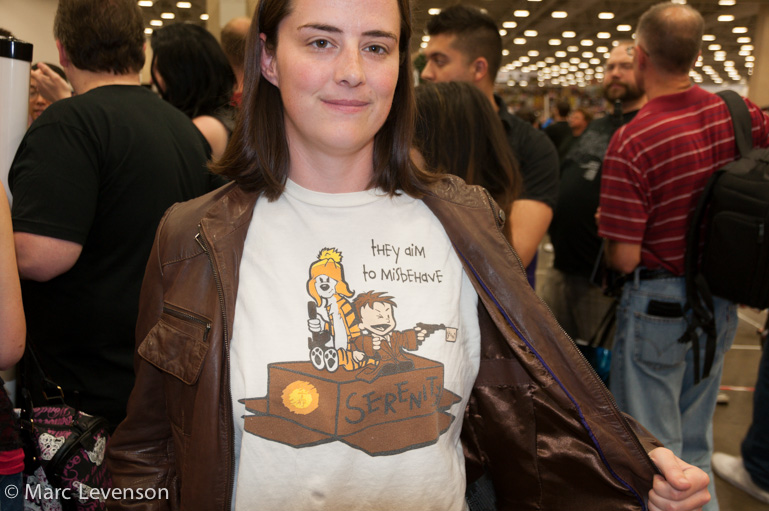 The Evil Witch with her flying monkey.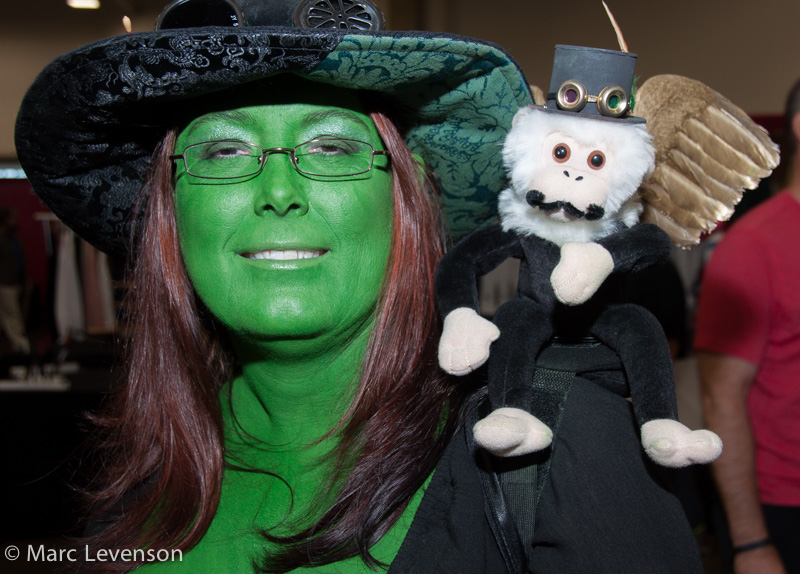 Her jet-propelled broom and padded seat.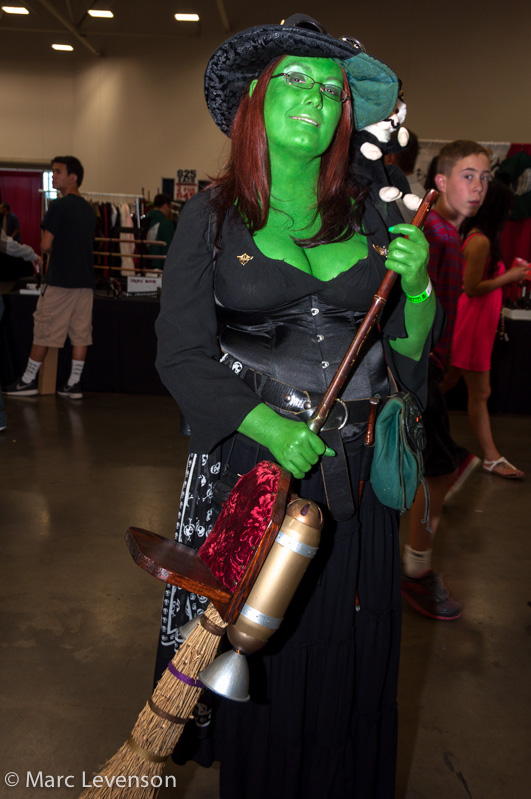 Actress Victoria Paege as Harlequin.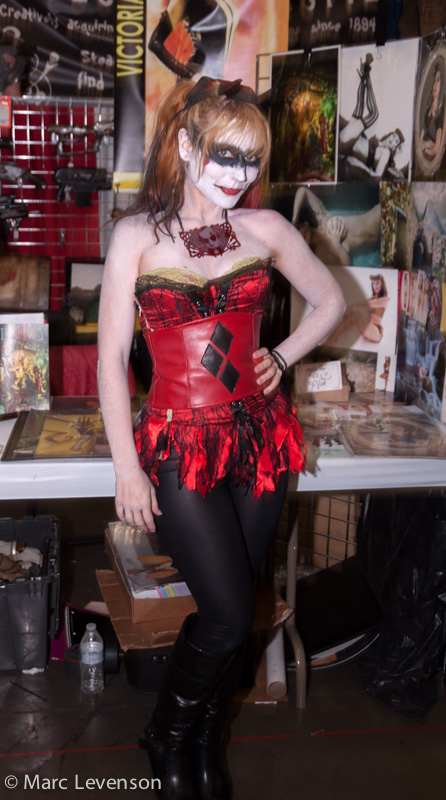 Riddler with Dr Horrible and Captain Hammer.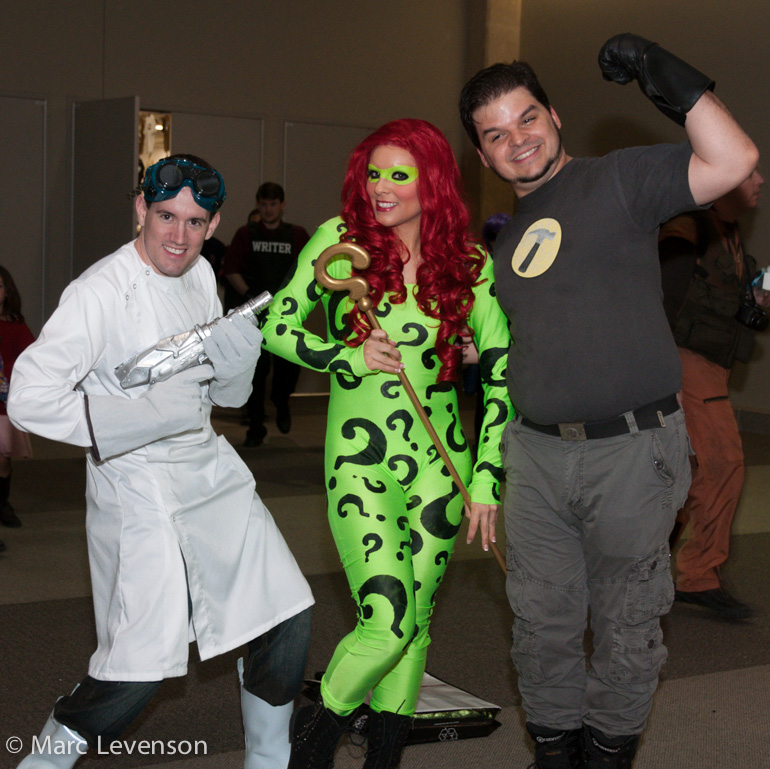 Indiana Jones and his father was a popular sight each day.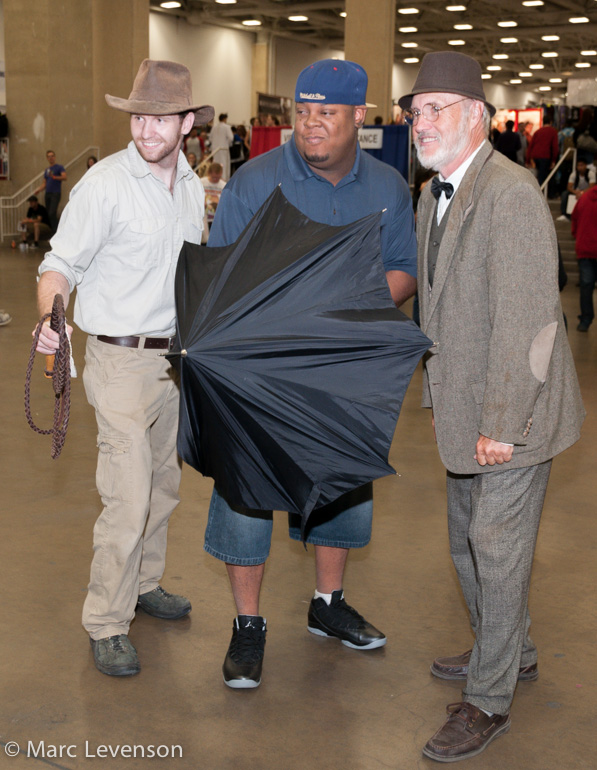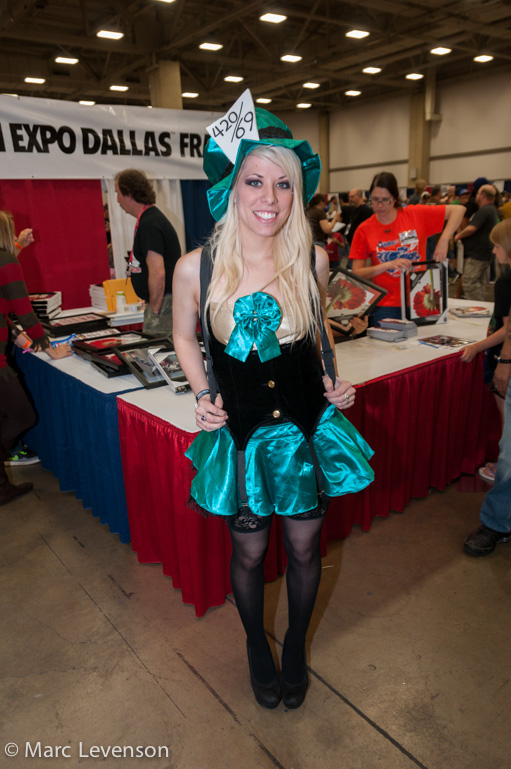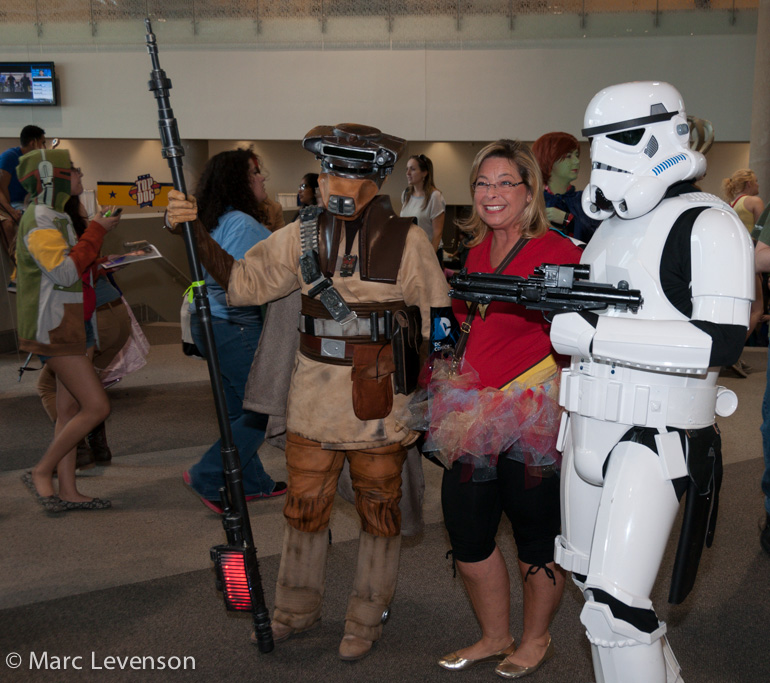 Leeanna Vamp's booth was busy. The dragon costume was well done.
Life-sized Yoda.
Loki.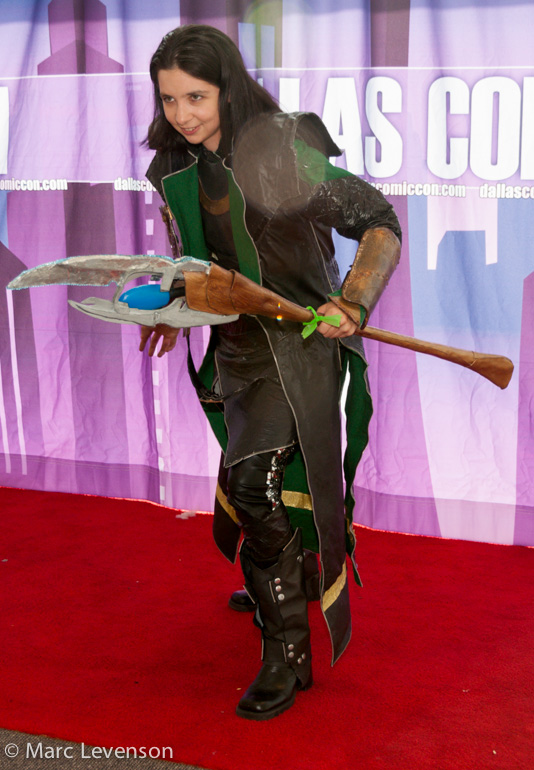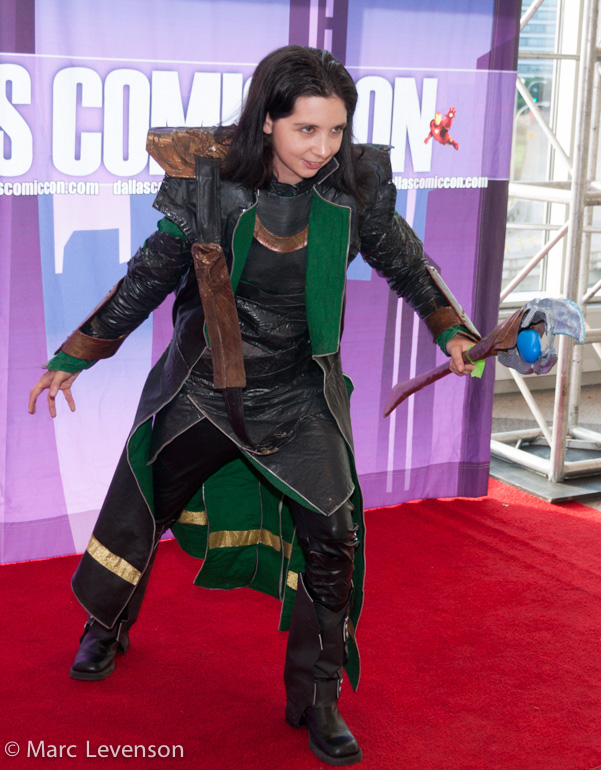 Enasni Volz as Mad Moxxi of Borderlands. She's owns this character.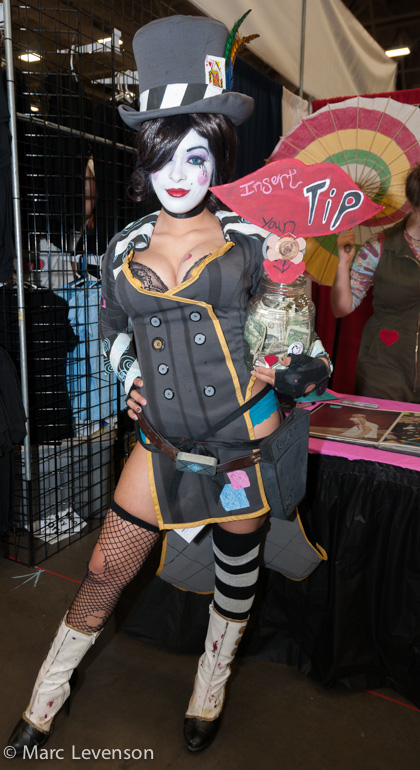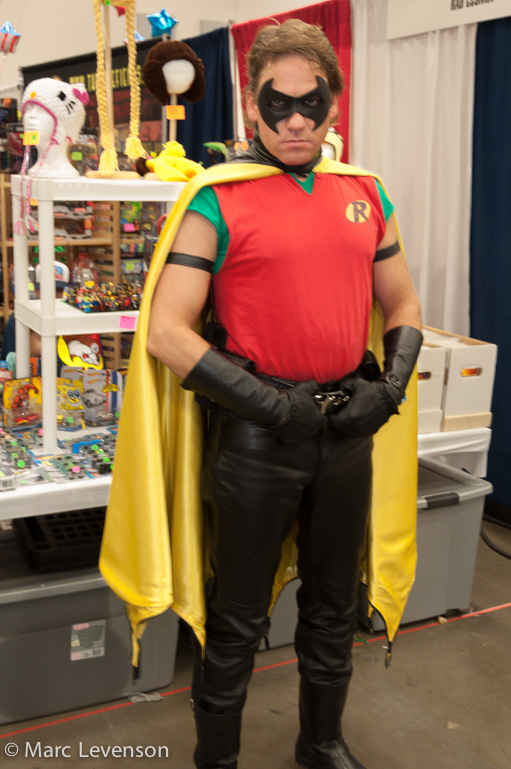 Manu Bennett of Arrow / Spartacus did a panel discussion on Saturday afternoon. His thoughts about how his career were fascinating, including the difficulty of getting work even when you are specifically requested for a role. He also discussed what it's like to bring a character to life and how he approaches each one on their own merits.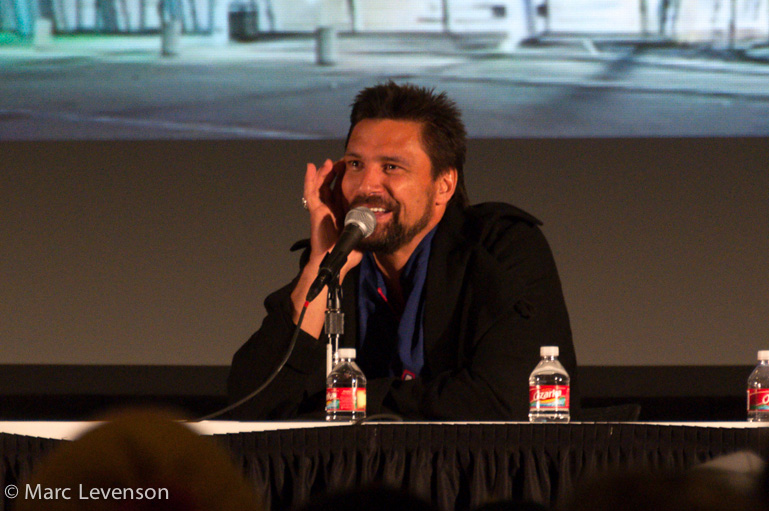 Here is part of his panel discussion: https://www.youtube.com/watch?v=Q6DsjAEIE0I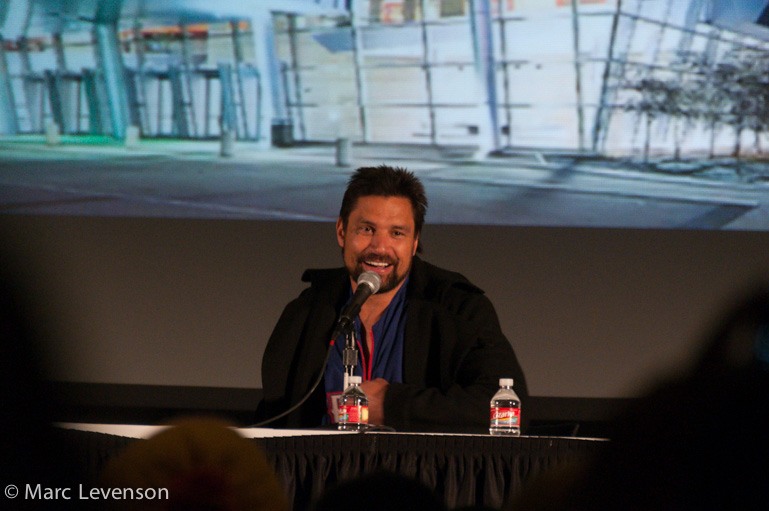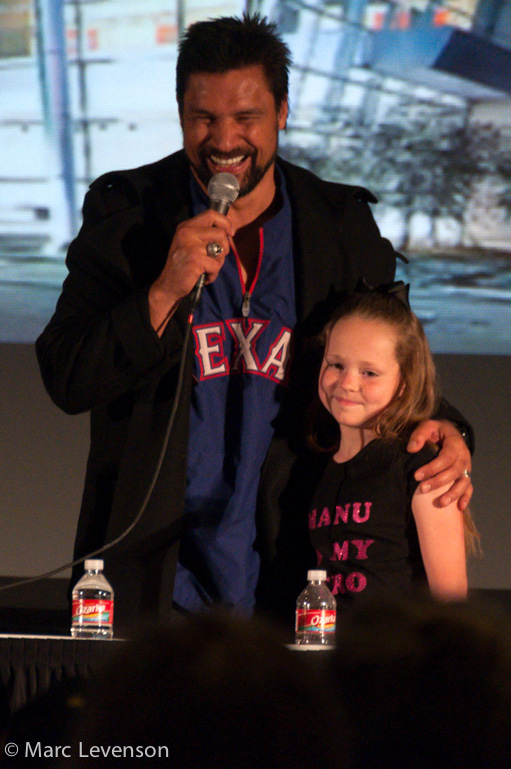 This sweet child was in the front row, a fan of his from the tv show Arrow.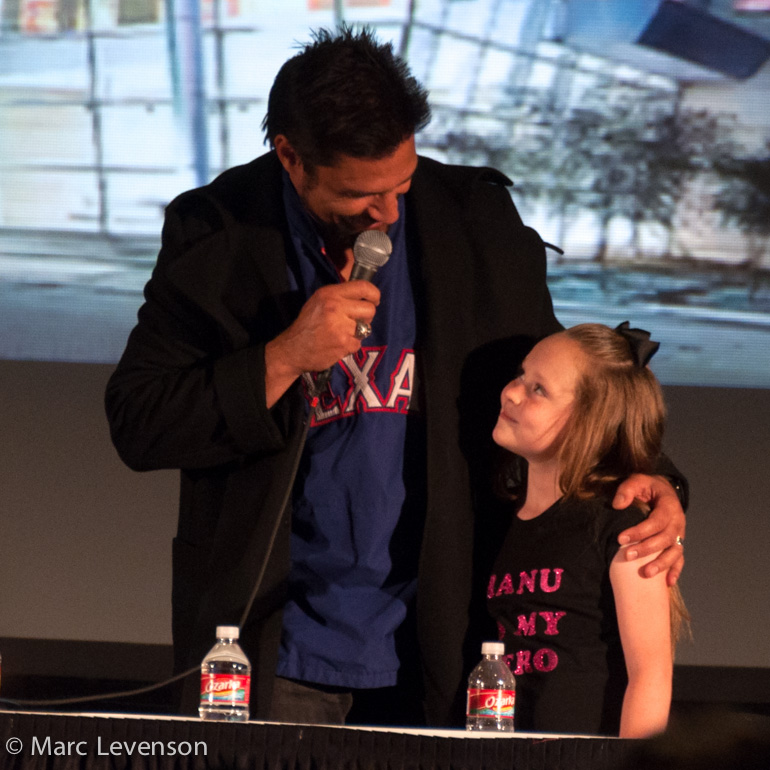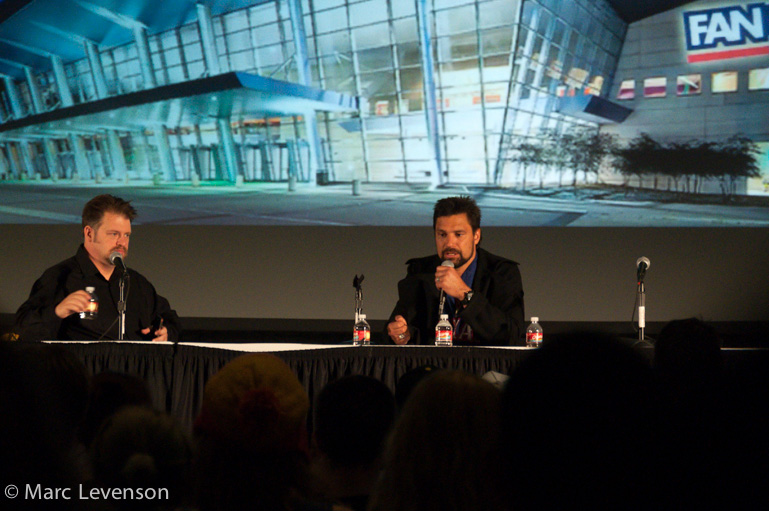 Here he posed as if he landed the role of Felicity instead of Slade Wilson/Deathstroke.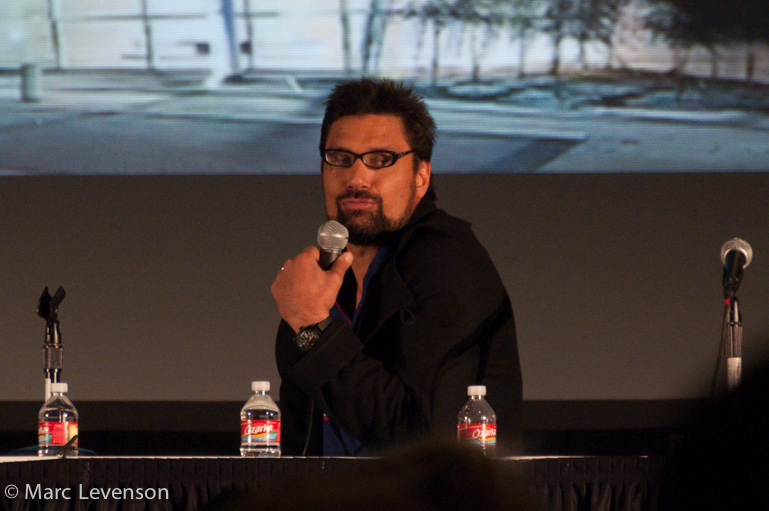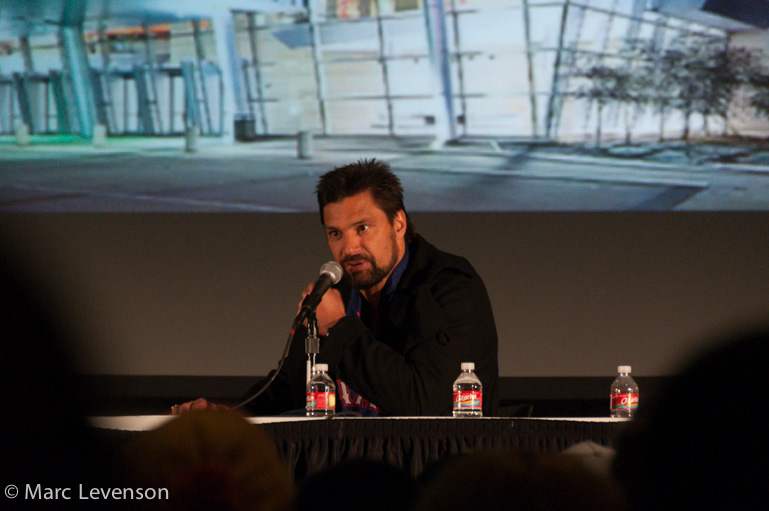 MarieDoll was at her booth, playing Green Lantern.  Super sweet girl.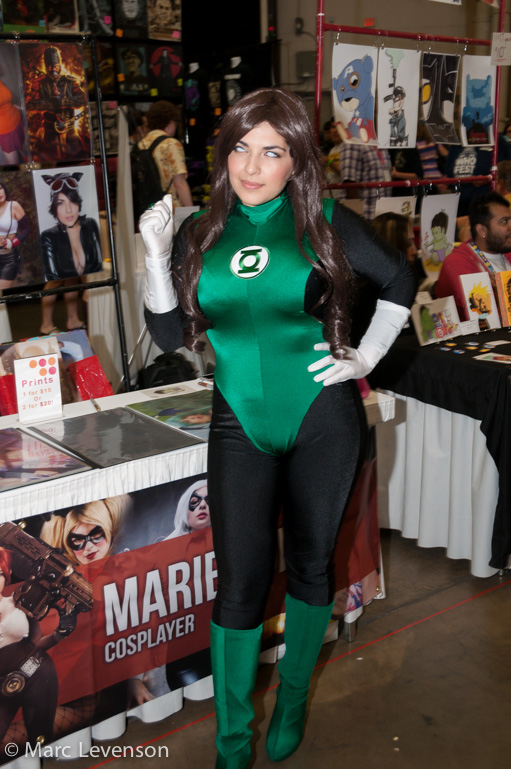 If you know the contact name of this Mario girl, let me know.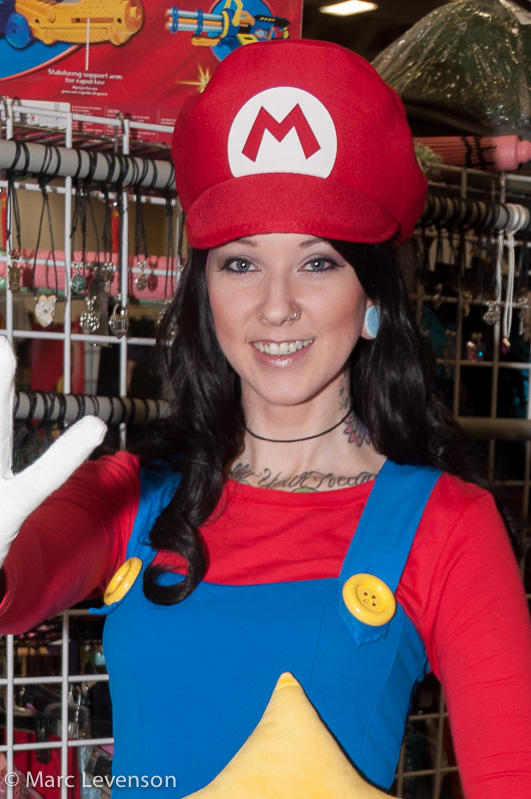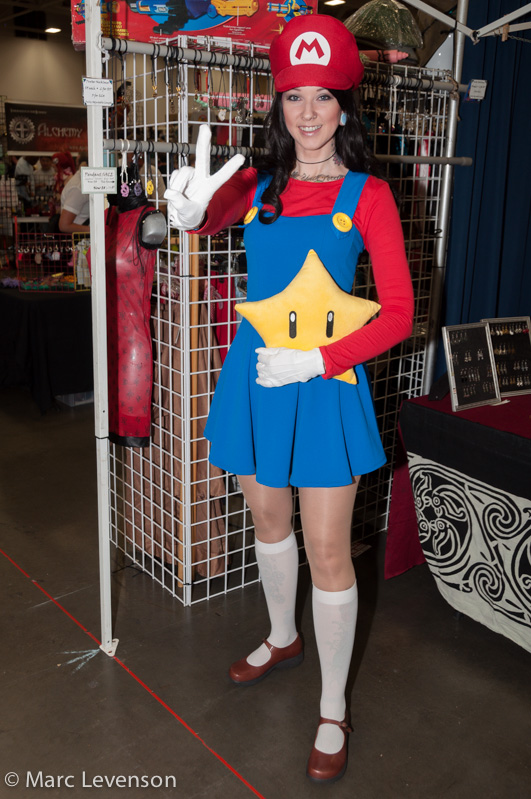 Summer Glau (Firefly, Serenity, Big Bang Theory, Terminator: The Sarah Connor Chronicles) was hugely popular and I stood in line for hours to meet her and get this picture.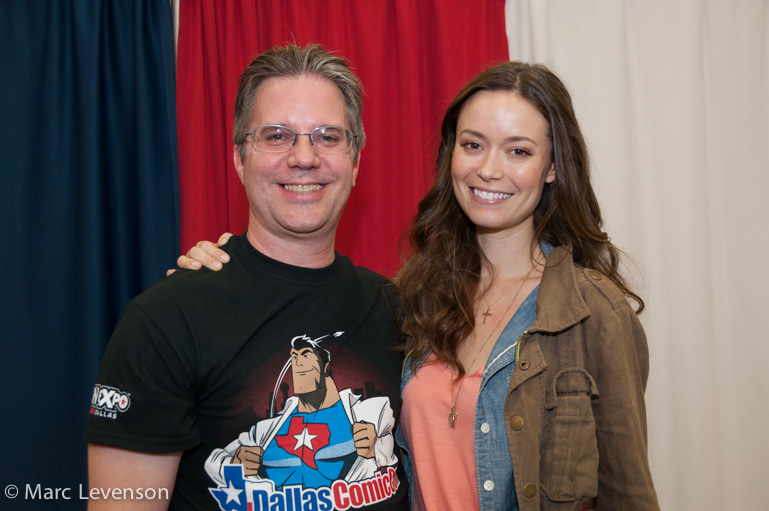 I didn't want to let her go. ;)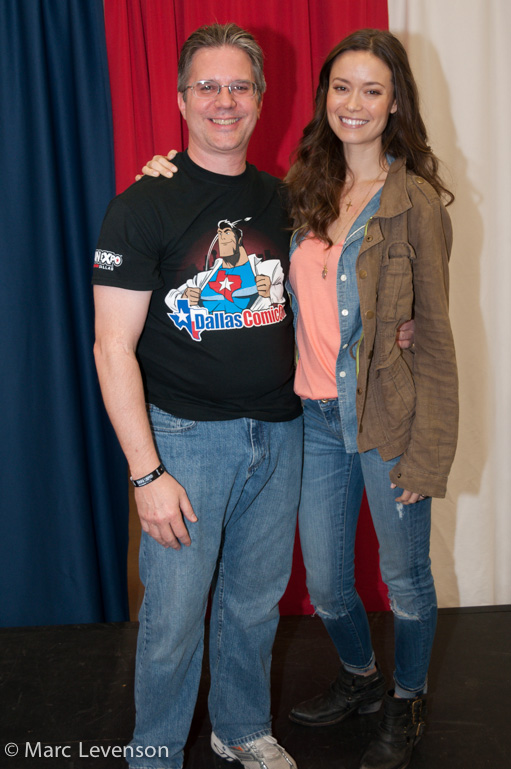 Funny shirts abound.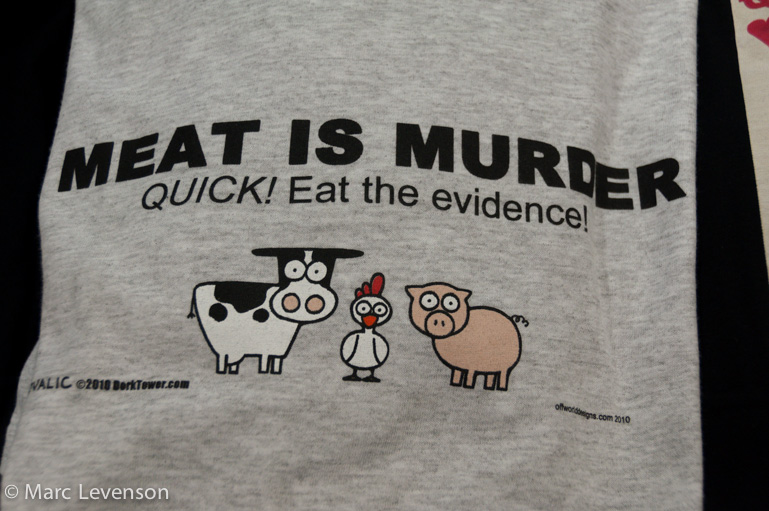 Robin and Poison Ivy.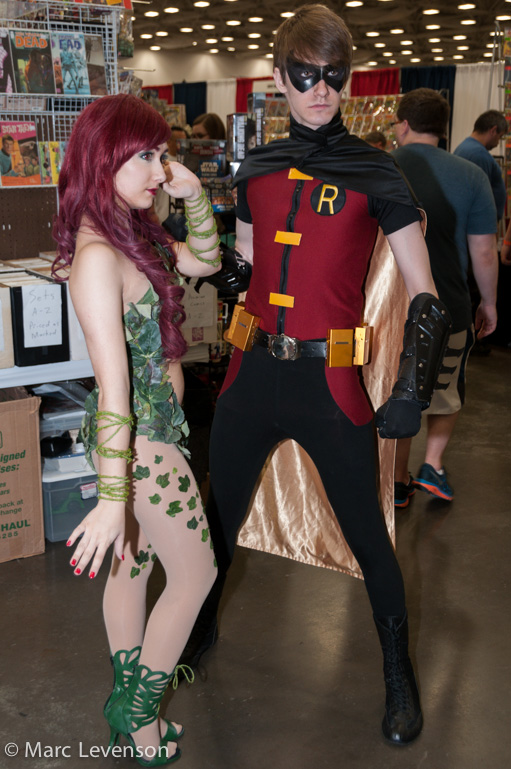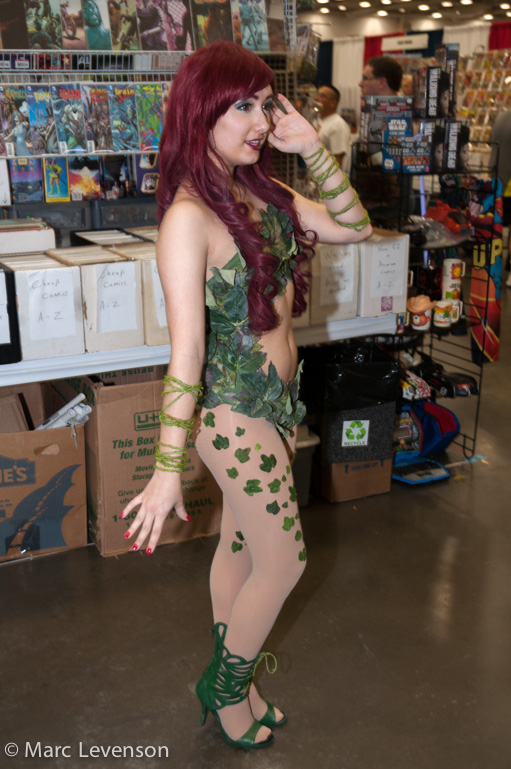 The princess from Candyland.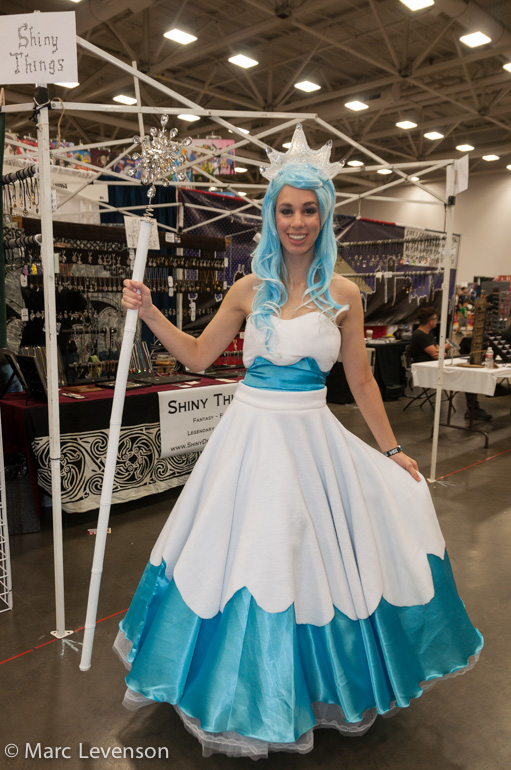 Look at the size of that gun!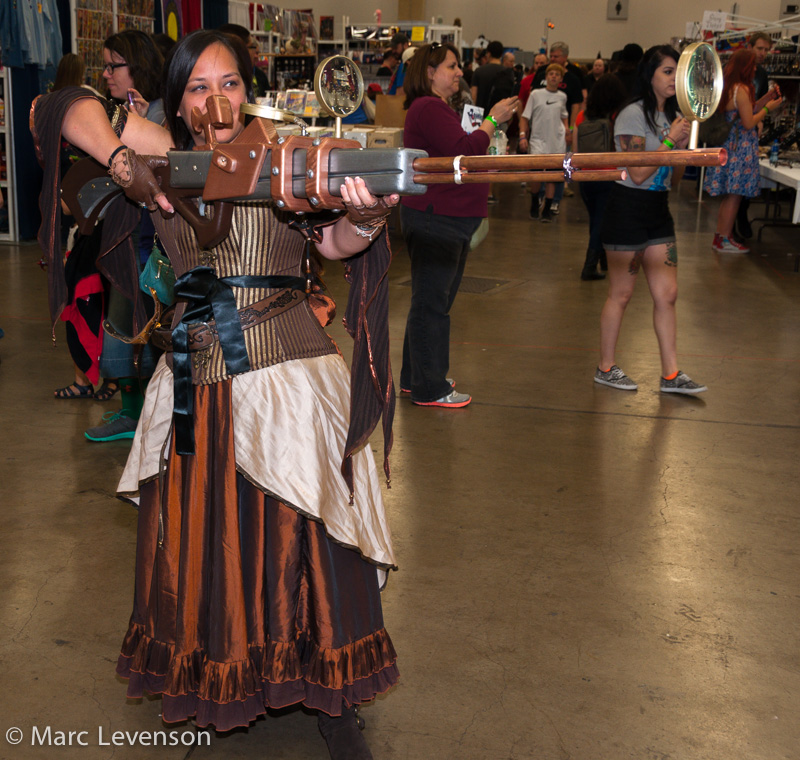 I love the Steampunk theming.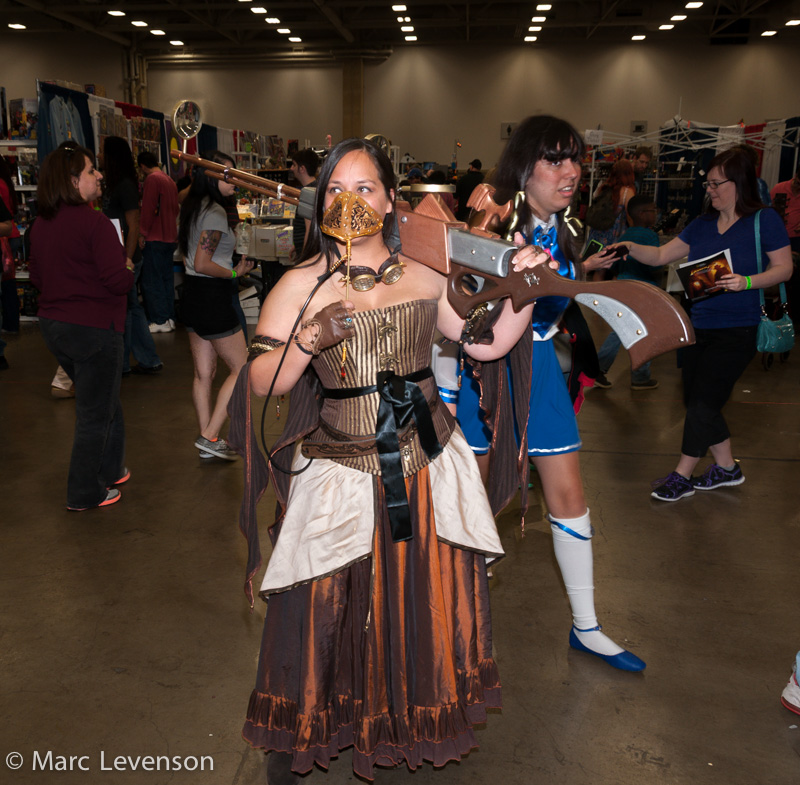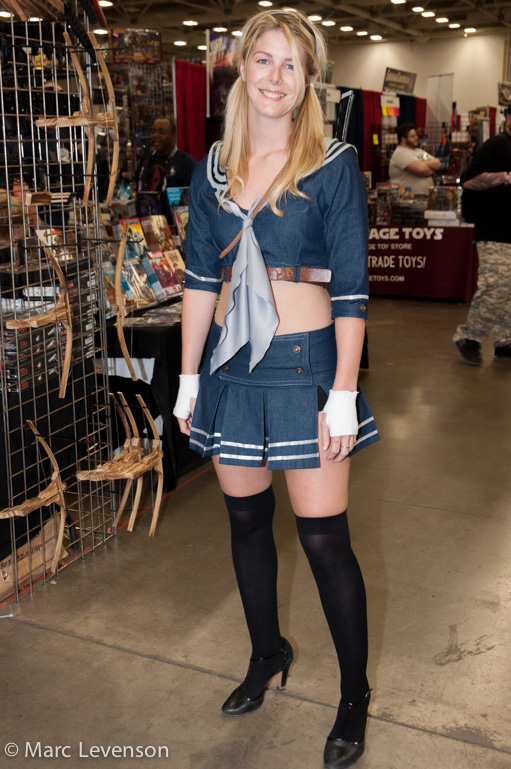 Got myself a Firefly shirt.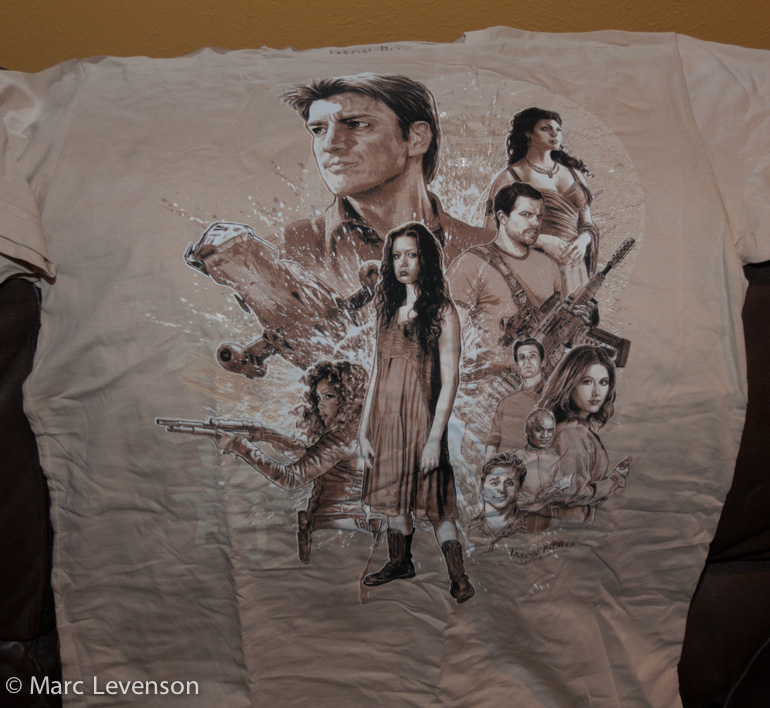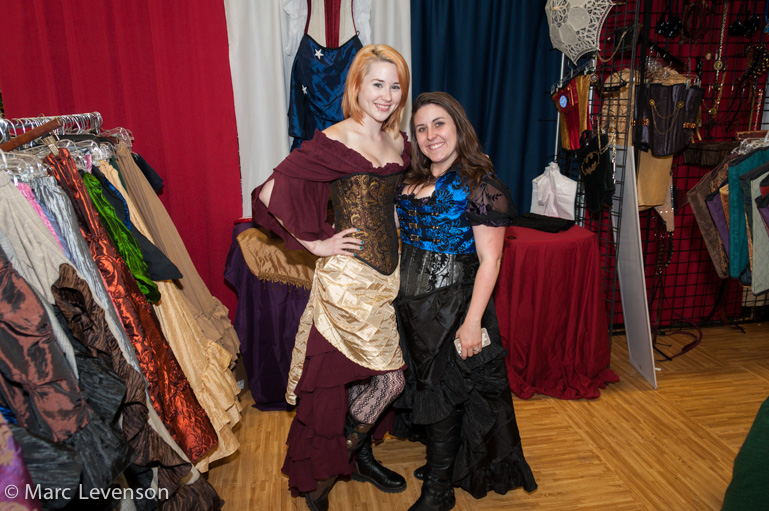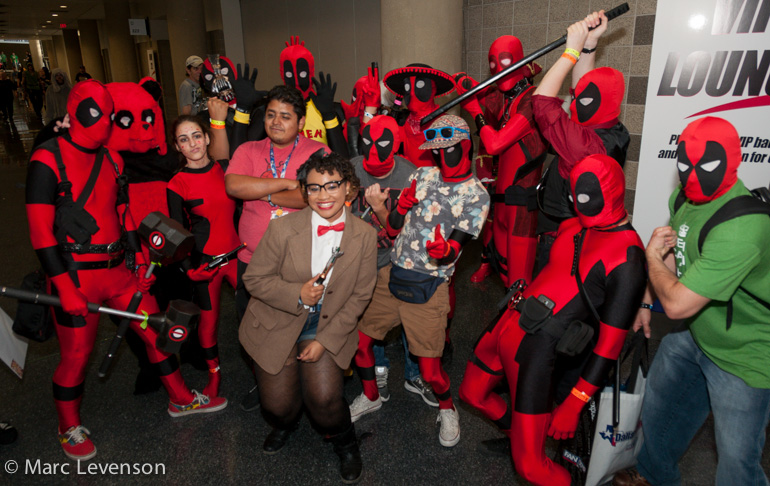 Enasni Volz as Mardi Gras Harley Quinn.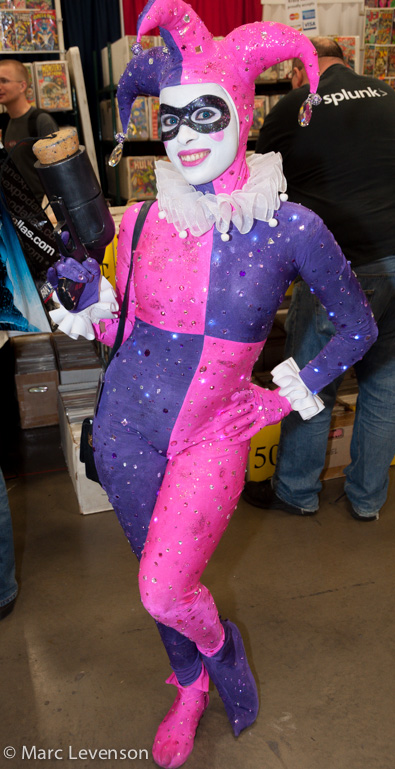 Speed of Speed Racer.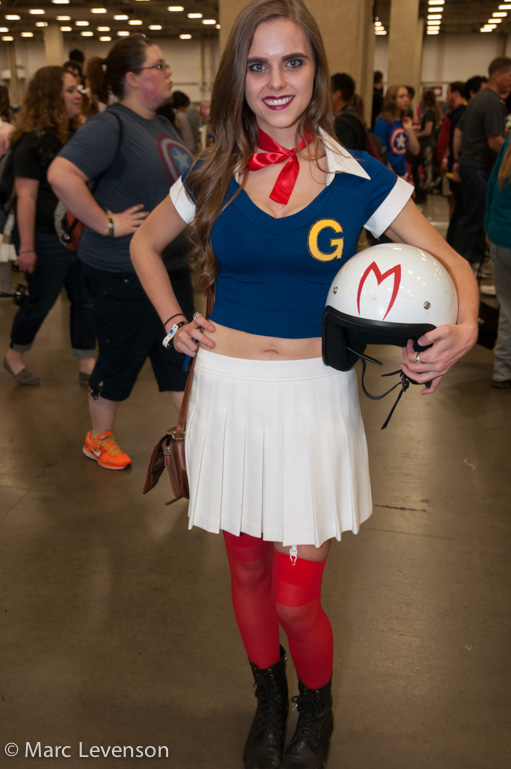 Batman of Steel.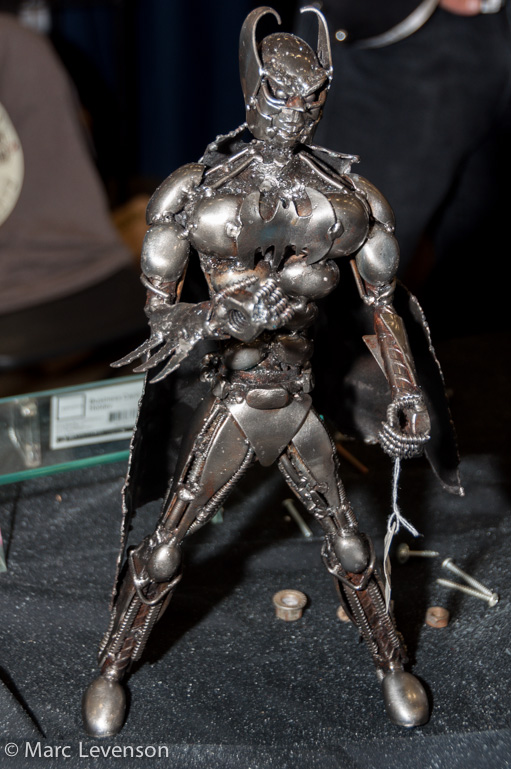 Storm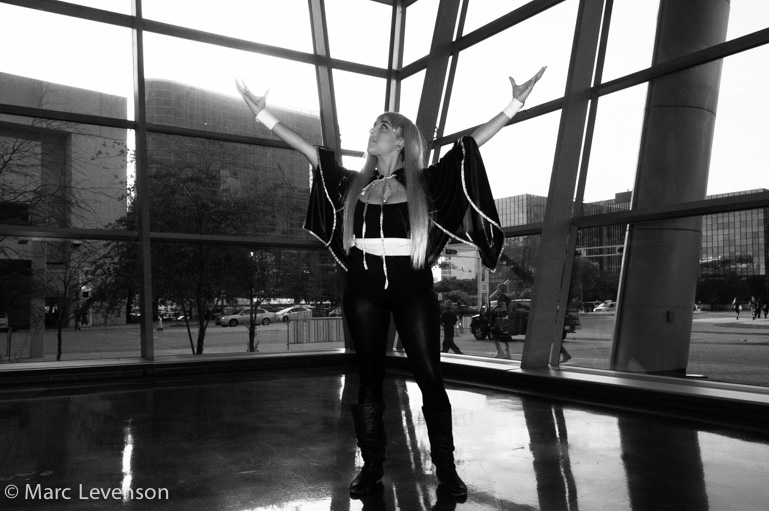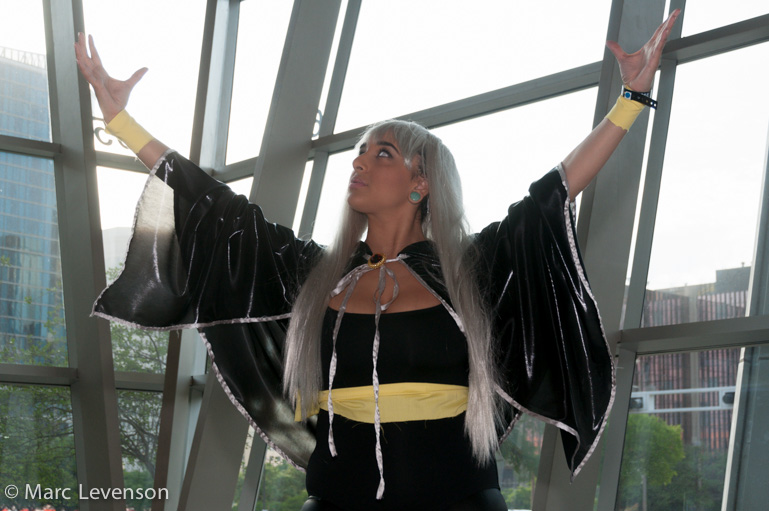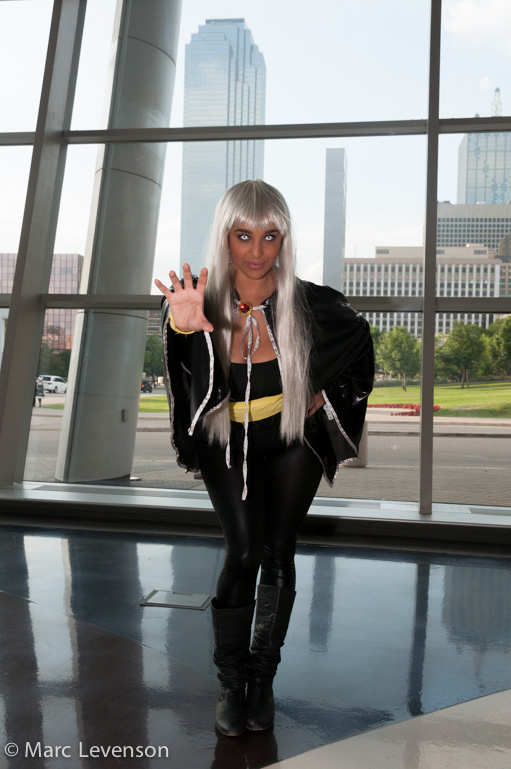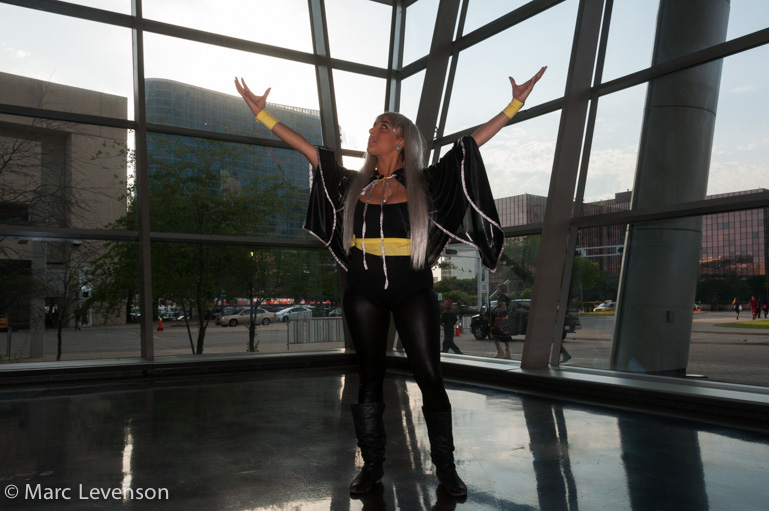 I laughed when I spotted his shirt as he ran over to get a picture with these Storm Troopers, but it was later when I realized two were wearing kilts!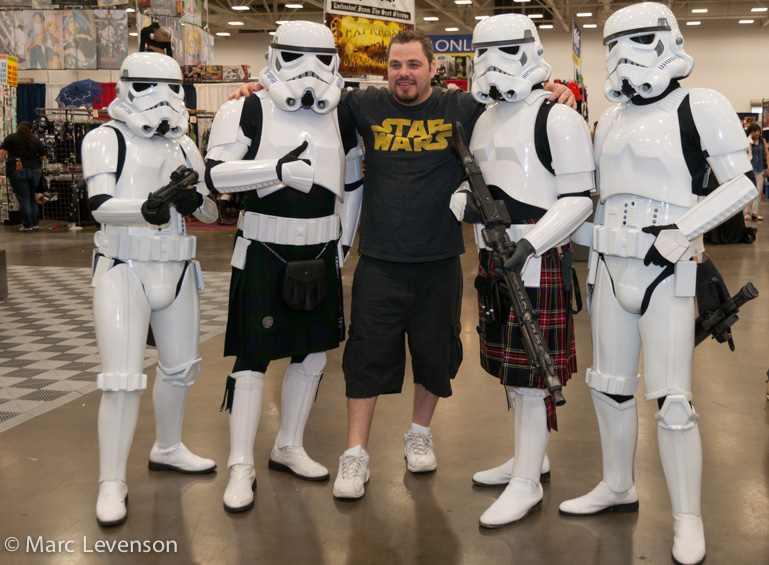 Of all the pictures Summer Glau offered, this was my favorite.  She's ballet-trained, which makes for her fight scenes to be more fluid.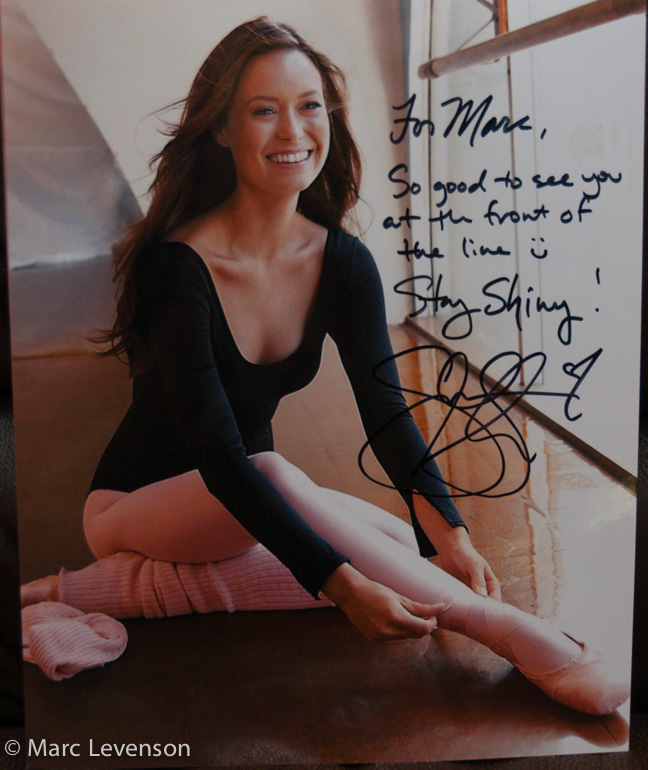 Supergirl.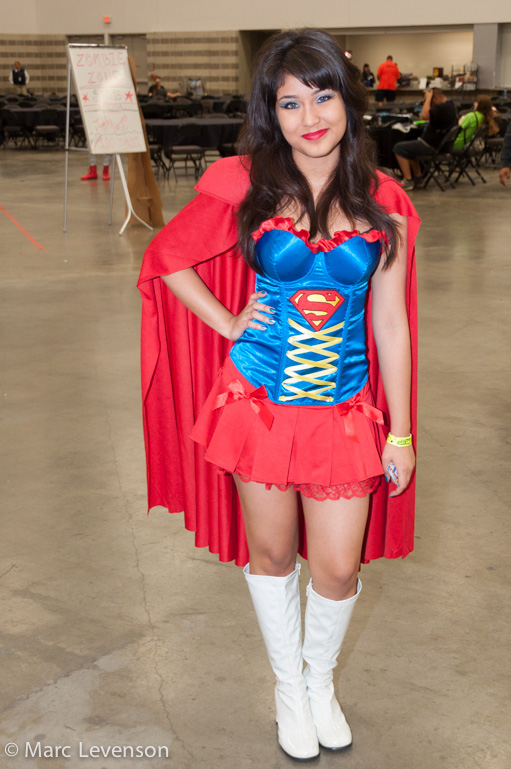 Tigra (Lhars Ebersold) was very popular.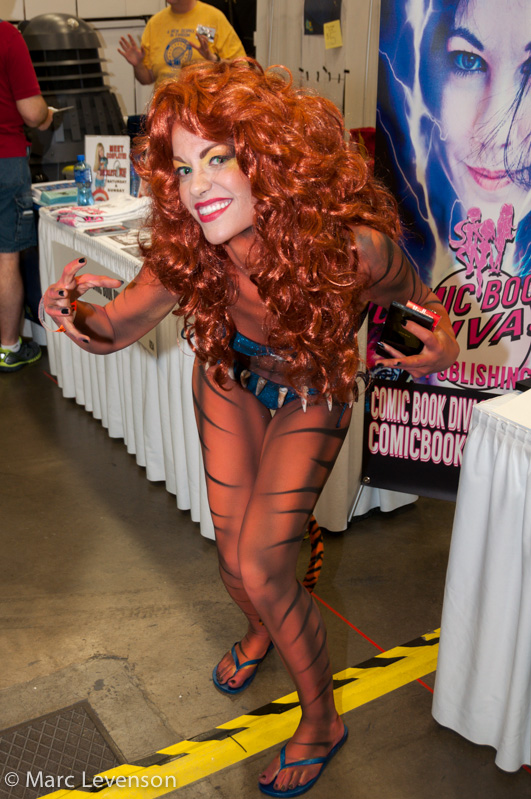 Storm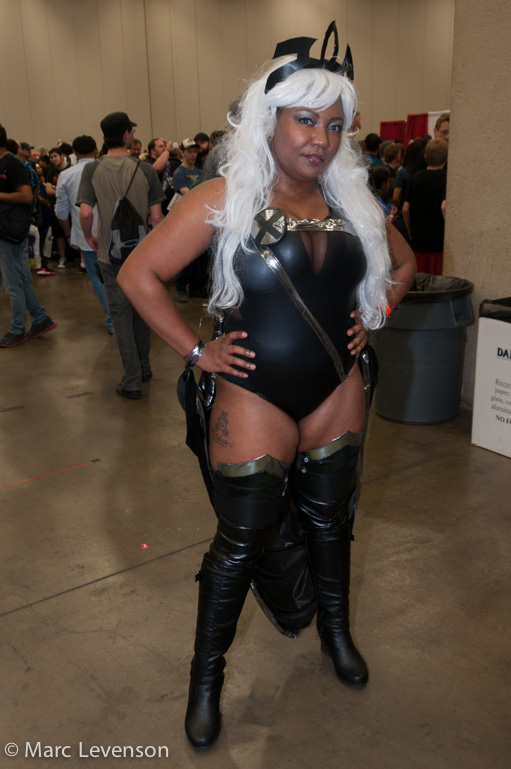 Little Sister of Bioshock. (Victoria Paege)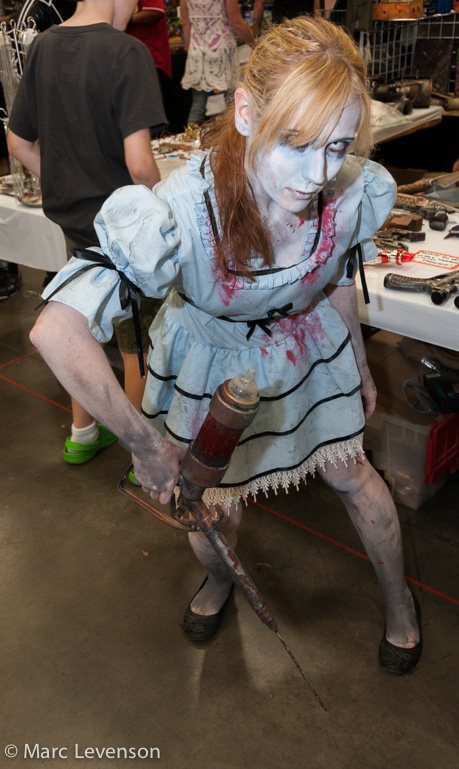 Maleficent (Victoria Paege)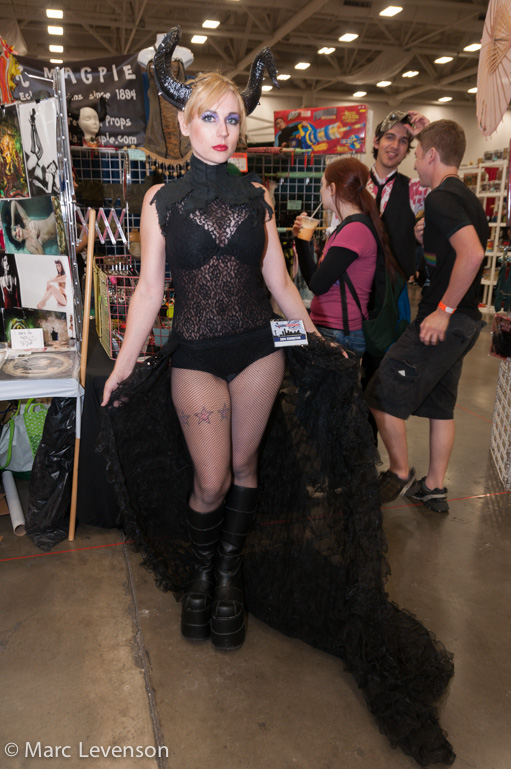 I can't wait for next year's con!
Website Area:
On Location