DFW MACNA 2012
Submitted by Marc on Sat, 01/05/2013 - 12:59am
MACNA came to Dallas-Fort Worth for a three day weekend: September 28-30, 2012.
MACNA is a big deal for each club that takes on the challenging aspect of organizing the annual Marine Aquarium Conference of North America. The bidding process starts at least 24 months in advance, with candidate clubs submitting their information to MASNA with clear cut goals and high expectations for success. MASNA's board of directors then considers the applications, consults amongst themselves, and bestows the honor upon the winning bid, with a signed contract that stipulates specific requirements that must be upheld. Here are some of the pictures I took this year. Descriptions are still being added.
Friday night was Casino night, and I spent a few hours gambling away my Fritz bucks.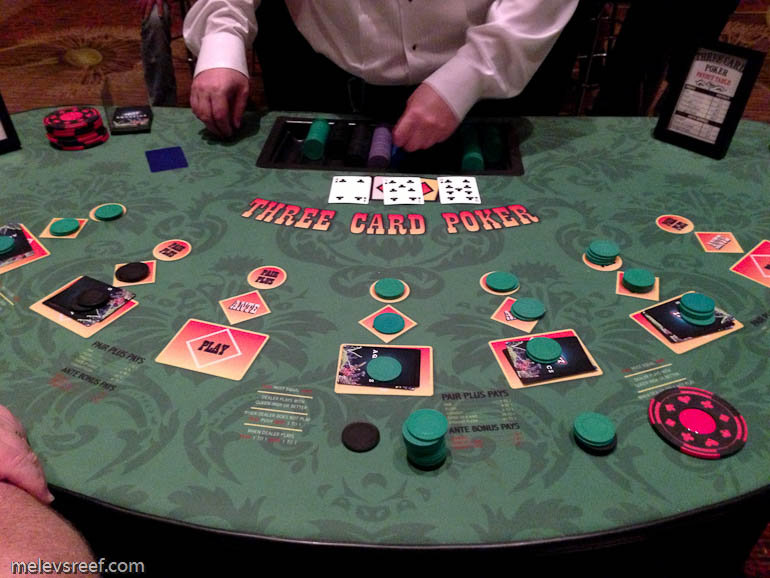 Marine Geek hosted the guys from Tanked. Lance was one of many that got his picture with the crew.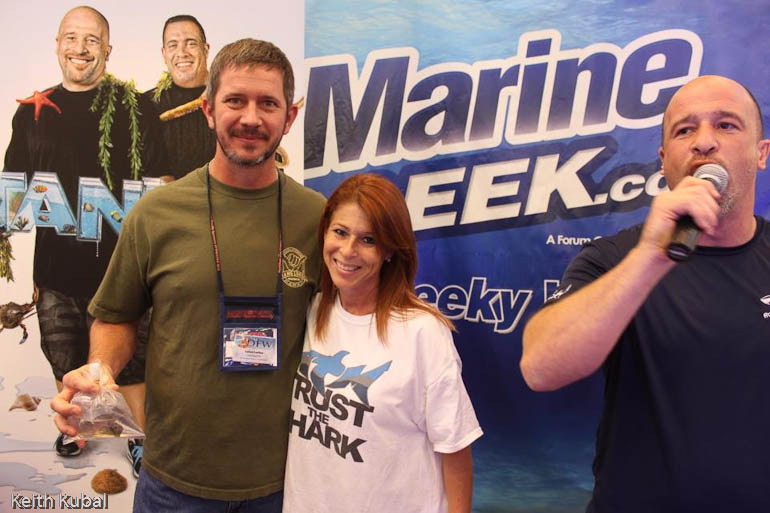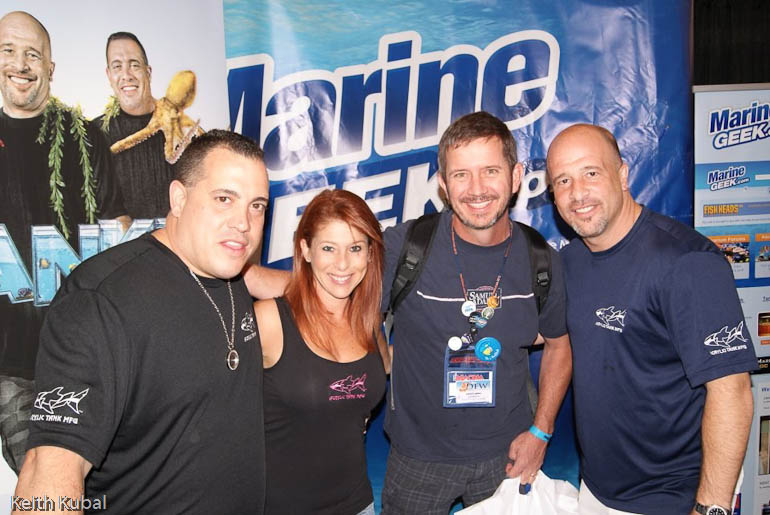 Tanked built this Texas-shaped aquarium, sump and stand, and raffled it off. A lucky DFWMAS member won it.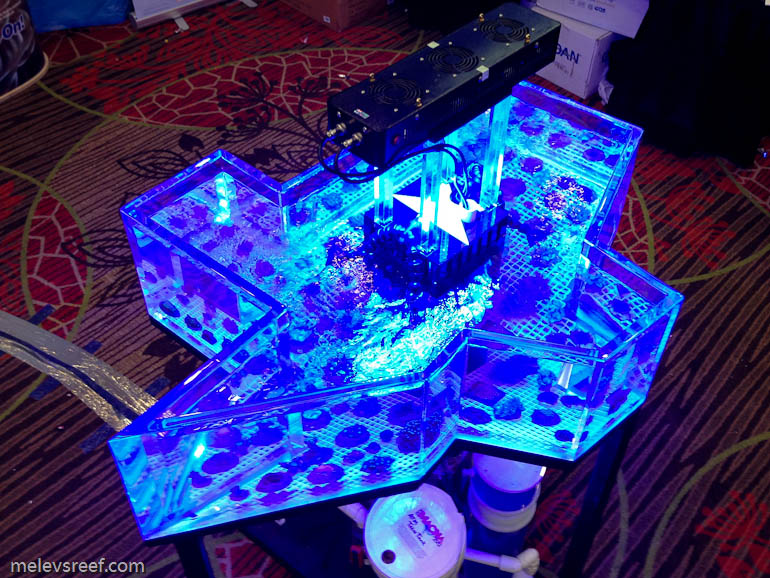 This gentleman flew 24 hours to be here, hailing from Australia.
While in Texas, some chose to try out mechanical bull riding. The winner earned some horns to take home.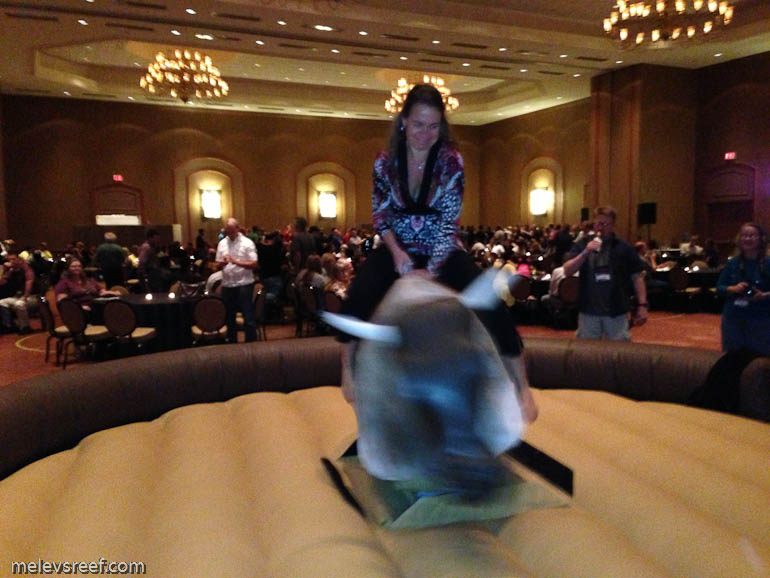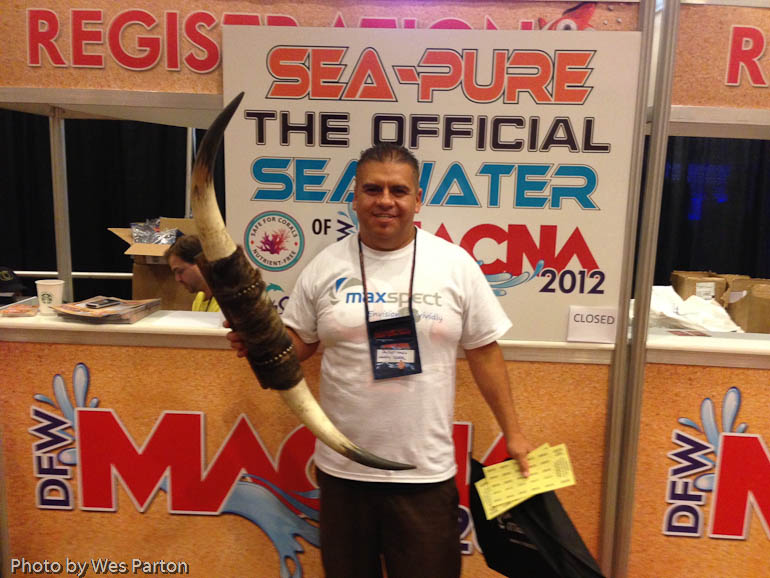 The saltwater was provided by SeaChem for all the livestock vendors.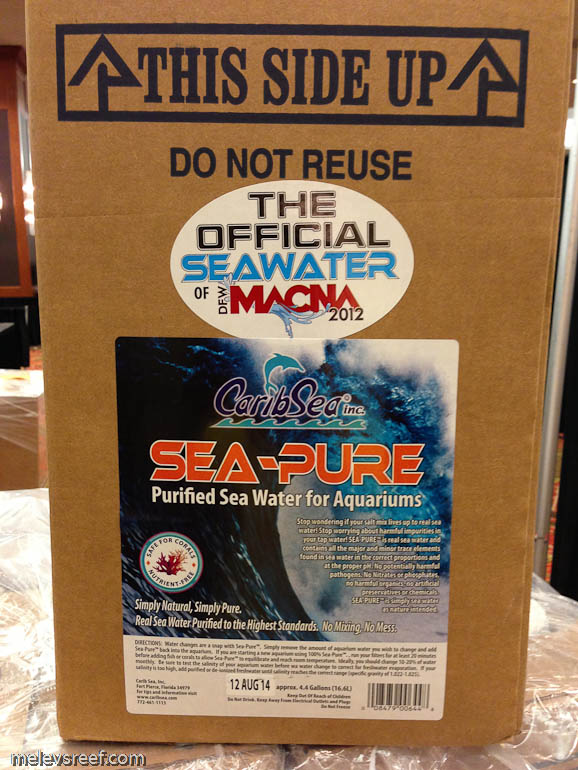 The view outside of my hotel room was great.

James of Acan Lighting enjoyed a Margarita shot with me.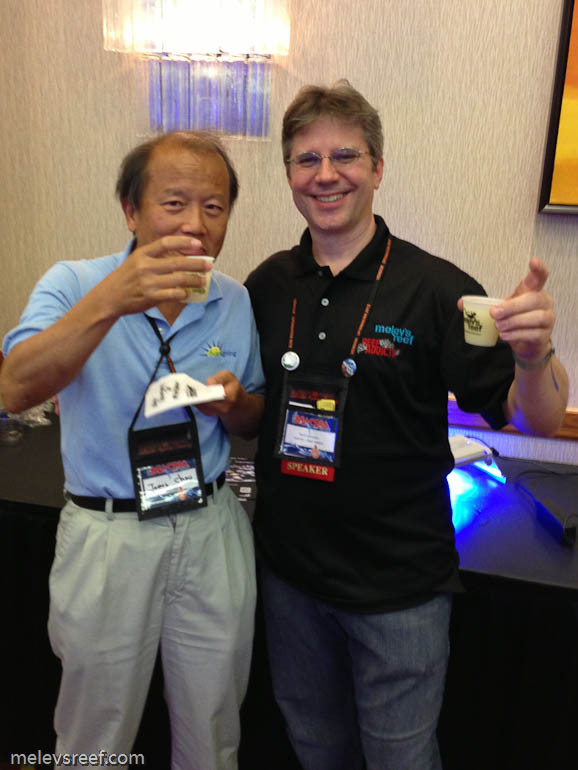 Blake, listed as working at ReefAddicts, got his picture with Jessy. Yes, that's her natural hair color.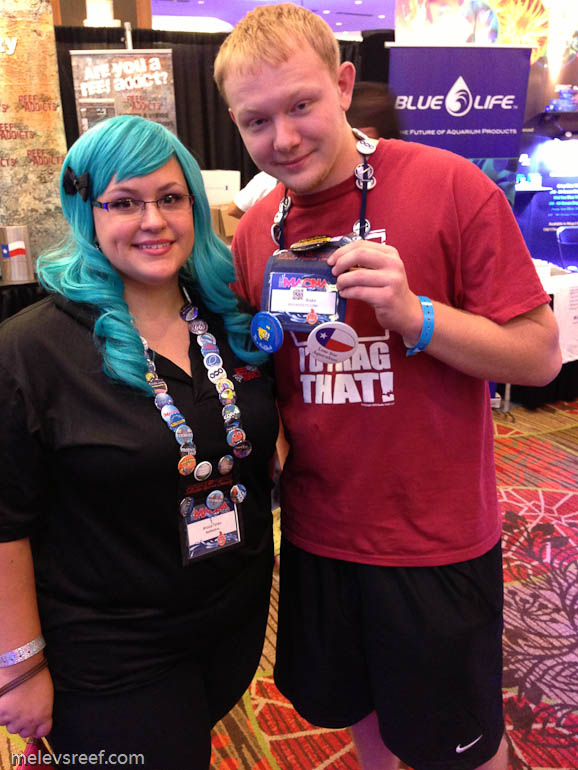 Jean-Michel Cousteau was present on Saturday. I had breakfast with him that morning, and he wandered around the vendors hall to see what we hobbyists do. He did book signings in the afternoon, and was the keynote speaker Saturday night. Here he is being mobbed by appreciative banquet goers to meet with him briefly.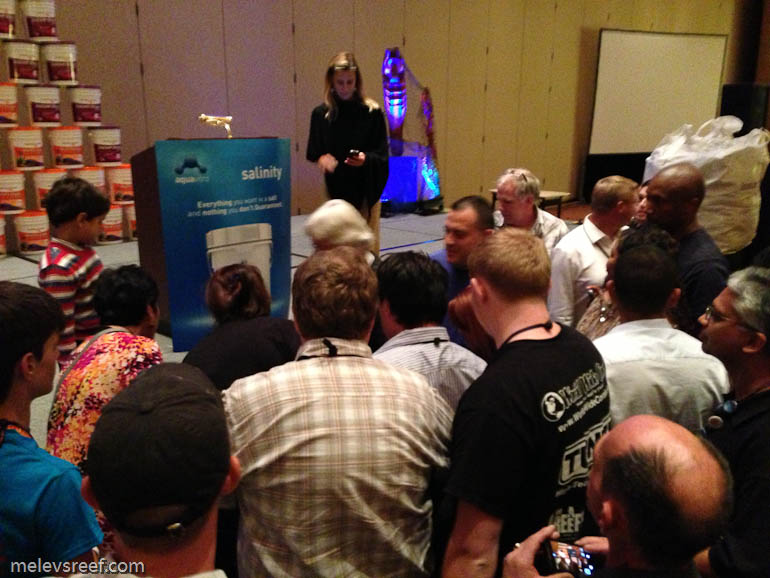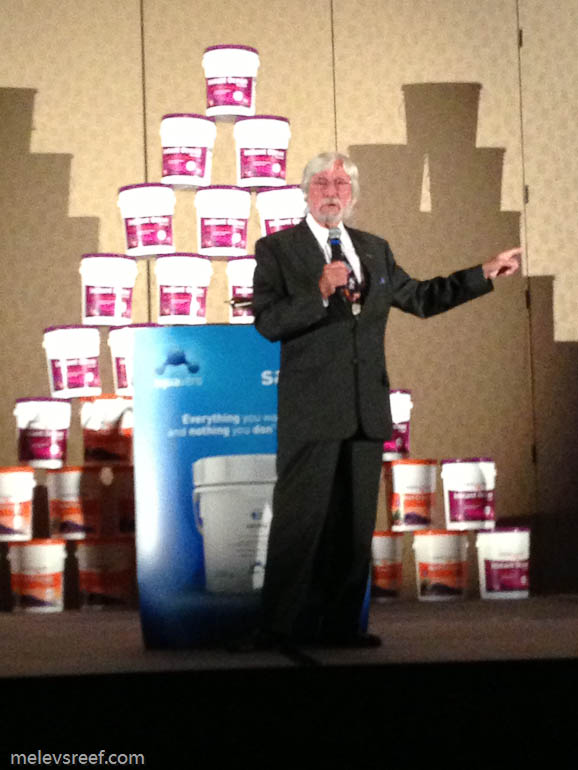 After dark, kareoke singers emerged.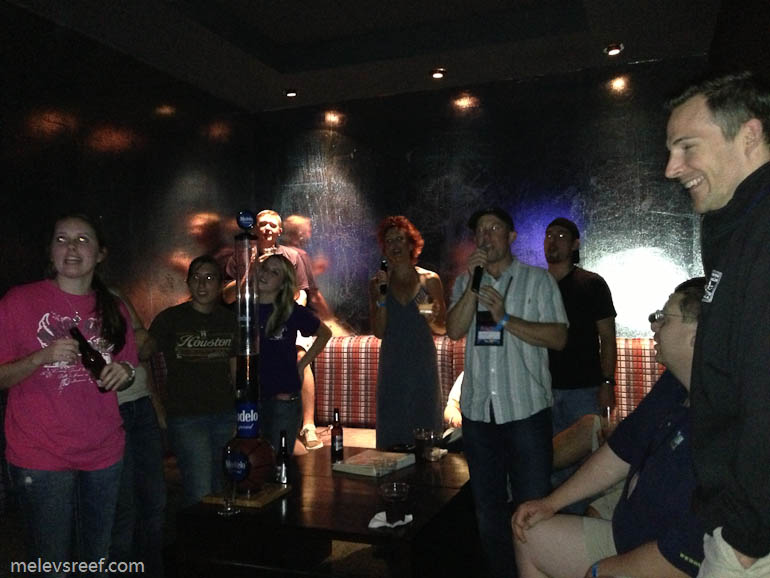 This massive banner welcomed hobbyists upon arrival.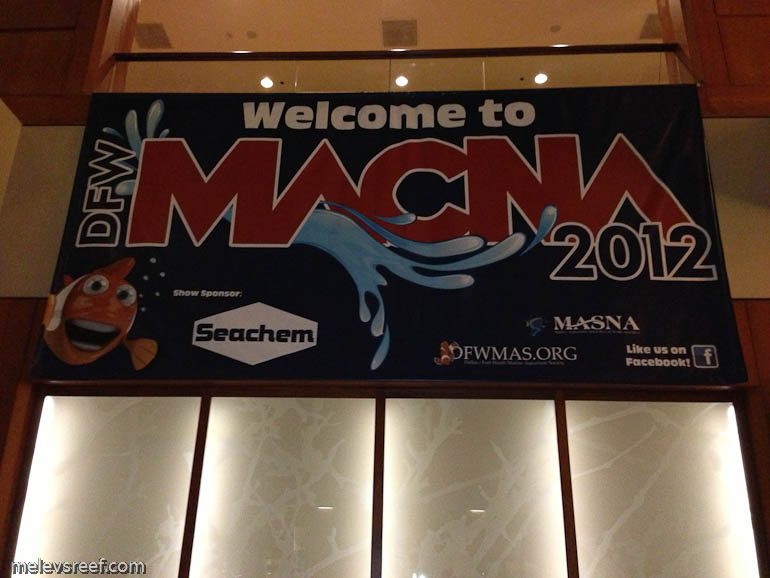 Even the floor was adequately labeled.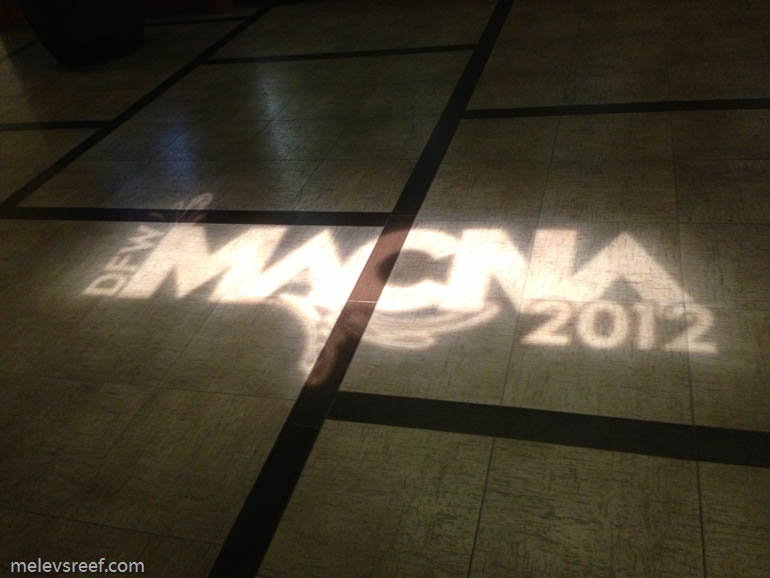 I made a few new friends this year.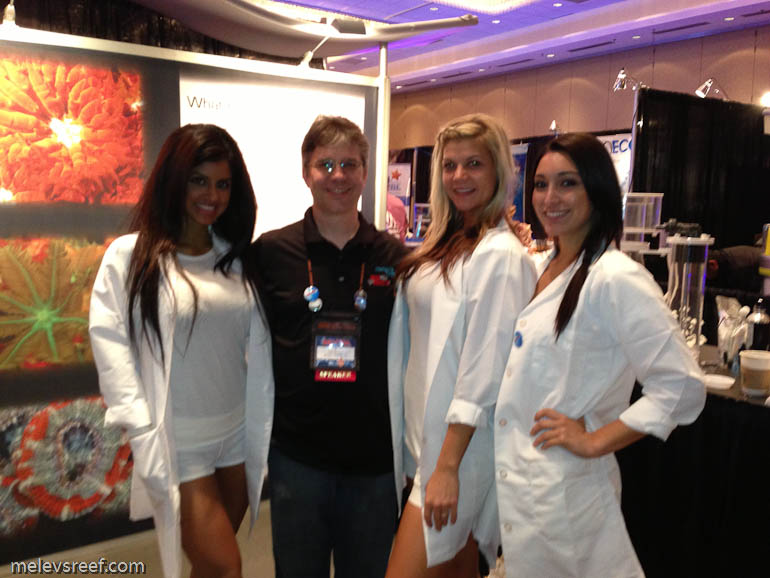 Reef2Reef was all smiles.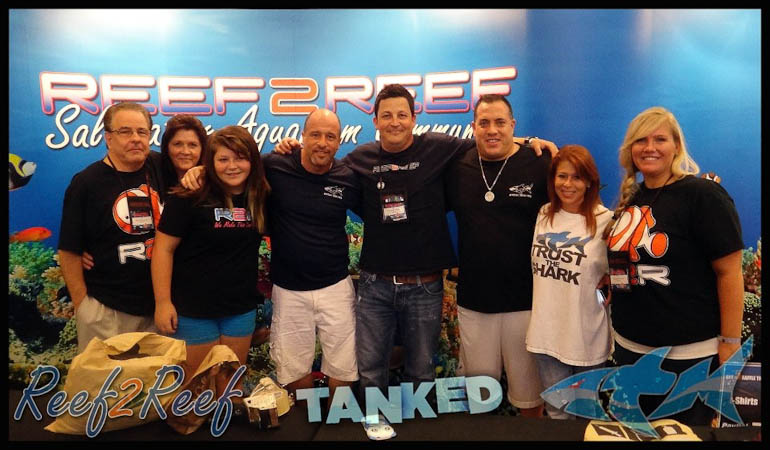 My company provided all the RO/DI water vendors needed each day for top off. Hotel staff constantly turned off the water, but we added a few signs to keep the tank full.